Are you considering a career in IT? Keep reading to see why taking the Microsoft 70-410 exam is worth considering.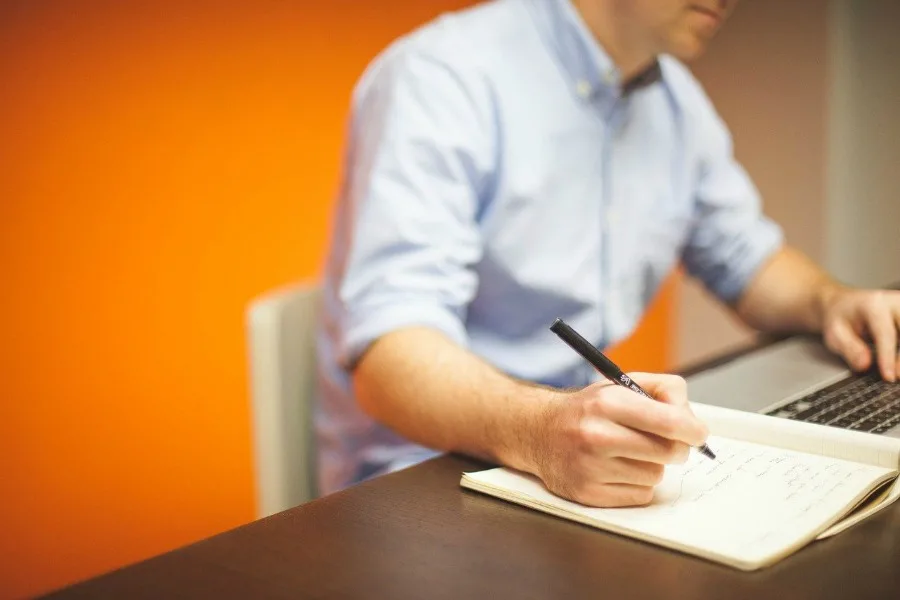 The rising demand for IT skills across industries has resulted in intensified competition for highly skilled IT experts both locally and internationally. As the opportunities continue to grow, so do the number of people making the switch to this industry as they can take advantage of the tech positions opening up.
If you're among the people considering an IT career, you'll need to sharpen your skills and proficiency. While you can learn some insanely profitable skills like coding for free, some IT job roles will require some professional certifications. This requirement may come before or after you've secured the job.
One education effort you can make to have a highly rewarding career in IT is to enroll for the Pass Certification Exams. The Microsoft 70-410 exam which is the first step in a series of three to achieve the MCSA Windows Server 2012 badge. You can greatly benefit from adding this credential to your portfolio of qualifications, about which we will talk later on in this article. So, let's get started then.
Essential Facts You Should Know about Microsoft 70-410 and Its Credential
Test 70-410 was designed to evaluate how knowledgeable you are at installing, configuring, and monitoring servers and local storage. This assessment will require you to demonstrate that you understand how to work with Windows Server 2012 R2, set up servers for remote management, create and set up a virtual machine, storage, as well as networks. When it comes to the facts of this exam, it will last 120 minutes during which you'll have to deal with a maximum of 60 tasks of different formats. An entry fee of $165 is crucial if you want to be considered.
As mentioned before, the Microsoft 70-410 assessment will lead you to the MCSA Windows Server 2012 certification, which could be a strong factor in advancing your IT career. Having this badge validates your ability to proffer solutions by leveraging Microsoft technologies and also shows that you possess the skills and knowledge necessary to implement, manage, maintain, as well as the provision of services and infrastructure in a Windows Server 2012 environment. However, apart from 70-410, you need to pass two other assessments to earn this credential which are 70-411 and 70-412 by code.
What Skills Does Microsoft 70-410 Test You On?
This Microsoft 70-410 test assesses your ability in a variety of areas that include:
Installing and setting up servers (15–20%);
Designing and controlling Group Policy (15–20%);
Setting up Hyper-V (15–20%);
Setting up server roles and profiles (15–20%);
Administering Active Directory (15–20%);
Using and configuring basic networking services (15–20%).
How Earning MCSA Windows Server 2012 Certification Can Benefit You?
Acquiring the MCSA Windows Server 2012 badge shows employers and businesses that you've mastered the core skills necessary to implement and configure the core services of Windows Server 2012 (such as Active Directory and the networking services) and Windows Server 2012 R2 infrastructure. Thus, this credential can benefit you in many ways, including that it:
Enables you to build up a reputation as a professional at deploying and managing Windows Server 2012, file and print services, etc., bolstering your chances of being hired by employers.
Gives you plenty of options for growth. You can apply to a variety of positions in tech, for example as a computer system administrator or a computer network specialist.
Provides you with more opportunities for career advancement and gives you room to explore new opportunities.
Equips you with deeper knowledge and understanding of technologies that can help raise your productivity.
Gives you an opportunity to increase your earning potential and augment your salary. Computer system administrators can earn up to $60,805 as Payscale.com claims.
How You Can Plan for 70-410 Exam?
Before taking assessment 70-410, you need to prepare well in order to increase your success on the test day. As always, it is important to have a study routine to help you manage your time, add structure to your reading schedule, and organize your knowledge.
We would also advise that you find study materials from Microsoft-approved sites, forums, and other reliable sources. Another vital habit you can incorporate is to take practice tests. Doing this can help you establish your strengths and weaknesses and work toward improving ahead of the big day.
If you wish to explore sample questions in mock tests, ExamSnap.com is here to help. This provider offers no-fee and paid practice tests that have been put together from previous examinees to give you the greatest chance of success.
Free vce files for 70-410 can be found on ExamSnap.com once you check out this page whereas the paid expert-validated mock test is part of the 70-410 Premium Bundle that costs $39.97 and also contains a video tutorial, and a detailed study guide for your exam prep
In addition, don't forget to purchase the VCE Exam Simulator which is vital if you'd like to run the mock tests from ExamSnap.com. This VCE Player is also a good educational tool to review topics covered on the test if you have some time available and can provide you with further insight into the structure of the main exam.
Final Thoughts
As you may already know, Microsoft offers badges that can be rather difficult to attain. This also concerns the MCSA in Windows Server 2012 which can be earned once you do great in three assessments namely the Microsoft 70-410, 70-411, and 70-412.
When it comes to exams of this sort, we often recommend that you experiment and see what works best for you. And since you'll have to face different types of questions formats in your 70-410 test, it's important to consider utilizing actual practice tests from ExamSnap.com as often as you can in the preparation phase so you can boost your chances of succeeding.
All the best!