Kayaking is probably the fastest growing water sport in America today. The presence of many rivers and lakes across the country makes the USA a kayaking paradise. Whether you are new to kayaking in America or you are an experienced whitewater paddler, you will definitely find something for your skill level in this beautiful country.
Apart from being easy and enjoyable, kayaking is also a wonderful low impact workout that you can enjoy while you interact with nature.
Five Tips About Kayaking in America
Here are a few things you need to know about kayaking in America.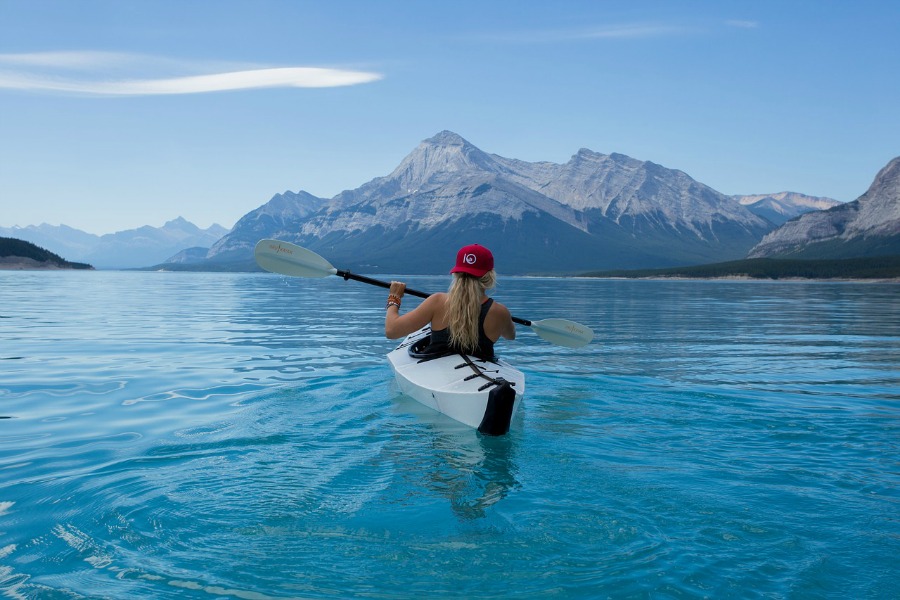 Do Your Research Before Going
There are so many Americans today who consider kayaking their favorite sport. It is not unlikely to find people kayaking on almost every water body in the country. Even during winter when leaving the house seems like an impossible task, you will still find kayaking enthusiasts paddling away in the cold waters.
If you are new to kayaking, be sure to do your research before getting into the waters. Read all about the type of boat, kayaking gear and safety equipment you will need for your trip. Research local hazards and weather as well so that you can be prepared for any eventuality.
There Are Several Beautiful Kayaking Destinations In America
America is considered to be the home of some of the best kayaking trips in the world. In this country, there is a natural playground for adventurers at heart. From the Indian River in Florida to the Gauley River in West Virginia, get ready for a heart-pounding adventure that you will not forget in a long time. If you need to know where to kayak be sure to check out https://www.campvec.org/places-to-kayak-near-me/ for the best kayaking destinations with the most amazing views.
Always Check The Water
One of the most important things you should know when kayaking in America is the type of water you will be paddling in. Regardless of how hot the air feels, if the water temperature is below 70F, you should always carry your wetsuit. You do not want to end up with hypothermia or a bad cold in the event you fall off the kayak. If you are a beginner, stay away from rapids and choppy waters. It is always safer close to the shore.
Stay Away From The Swans
Bumping into a flock of swans can be a very terrifying experience. This is because swans are very protective and territorial. If you disturb their territory, these graceful white birds can use the power of their wings to attack you. When kayaking in America, get out of the vicinity if you see a group of swans in the water. In America, whistling swans have occasionally been seen in the Devils River in Texas and Lake Tahoe in Nevada.
Make Your First Trip Short And Safe
When it comes to water adventures, it is better to be safe than sorry. If you are planning for your first kayaking trip and you intend to go alone, make your trip short and safe. Know your limits so that you do not overdo your kayaking trip and get fatigued before you go back to the shore. Plan your route in advance so that in case there is an emergency you can easily find your way back. By doing these things, you will enjoy a limitless adventure while kayaking in America.