Wreaths are a timeless and beautiful piece of decor. They are perfect for all seasons, Winter, Spring, Summer and Fall, though the most popular time seems to be right around the holidays. I especially love how professional and beautiful they look when they are hung with a pretty ribbon, one that complements their design.
Recently, I had the opportunity to try an innovative product that makes hanging a wreath easy and fast and gives you a pretty and professional-looking end result.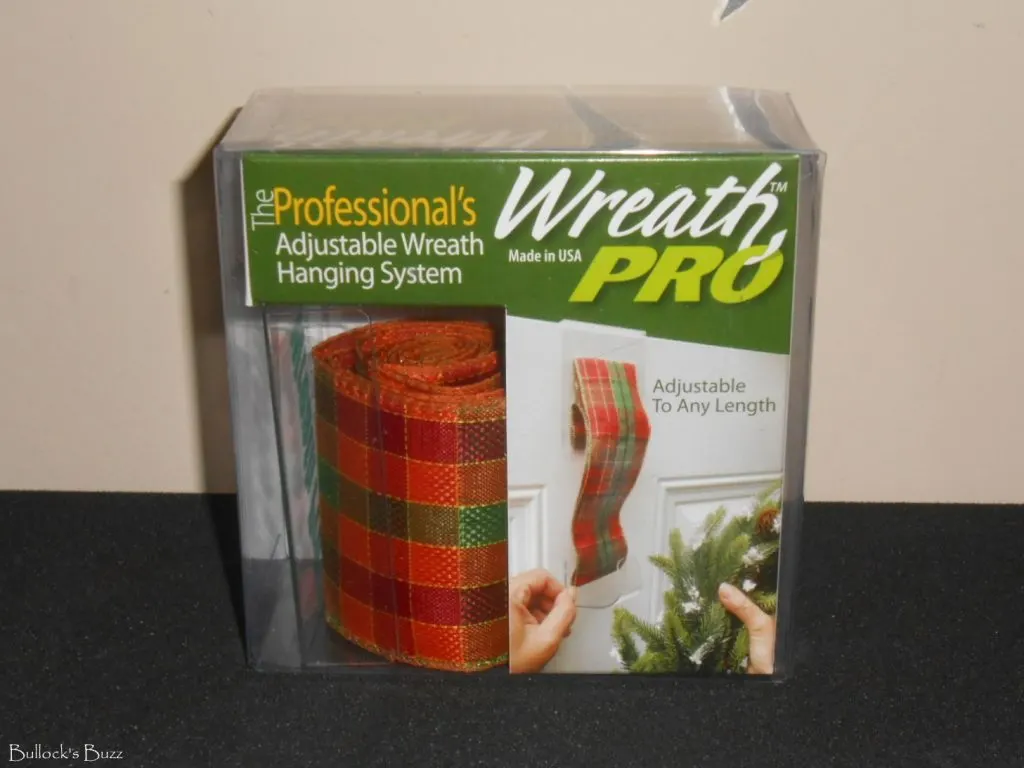 The Wreath Pro is an adjustable, three-piece wreath hanger that uses decorative ribbon to make hanging your wreath a cinch and will look as though it was hung by a professional! You can hang any wreath from any door or window at just about any height without using ugly suction cups or cheap metal hooks.
It is made right here in the US and is built to last for years. The hangers are made of a super-tough polycarbonate construction that will not damage your doors or windows by rusting, corroding or scratching like other wreath hangers may.
It can be used to hang light or heavy/bulky wreaths and can even be used to hang more than one! And with its beautiful decorative ribbon, Wreath Pro actually complements your wreath's look.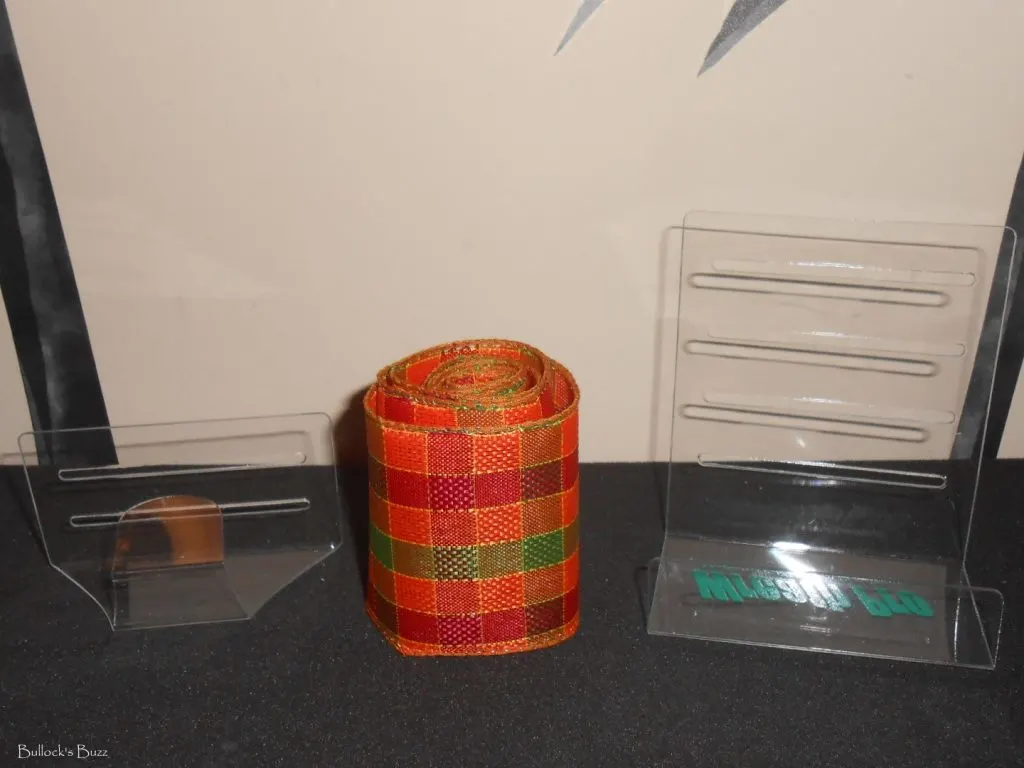 Each Wreath Pro package comes with two hangers (one for the door/window and one for the wreath itself) and 1 yard (36 inches) of ribbon. There are 14 different colors and patterns from which to choose, and Wreath Pro also offers separate packs of ribbon (15 foot) that you can use to make beautiful matching bows.
Plus, since Wreath Pro's unique hangers can be used with any 2.5″ wire edge ribbon, your options are pretty much limitless when it comes to hanging a beautiful wreath all year round!
How Wreath Pro Works
The Wreath Pro can be used on any type of door or window, including doors with molding and double hung windows. The door hanger is thin, so you won't have to worry about not being able to close the door, and if you have a window in your door, it works perfectly and looks great from the inside and out!
Basically, the top piece hooks over the door and the decorative ribbon is used to connect the top piece and the wreath. Lighter wreaths can be hung using the wreath hook, while for heavier or bulky wreaths, the Wreath Pro allows you to hang it directly from the ribbon.
It's as easy as threading the ribbon through the slots, and it takes very little time. You can find more in-depth instructions, including a video, on the wreath hanging blog.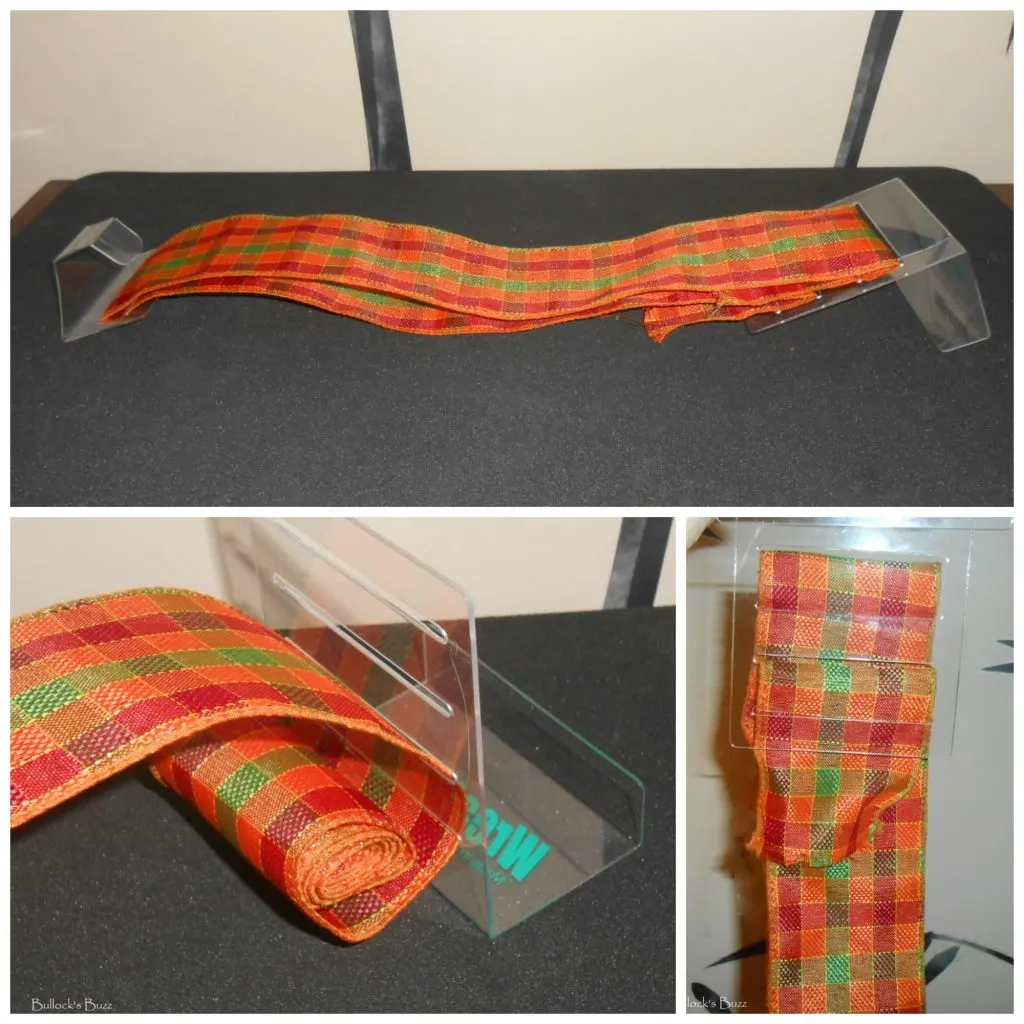 Using the Wreath Pro, I was able to hang my Christmas wreath within minutes and am pleased with how beautiful it looks! I was also able to easily adjust the height of the wreath by adjusting the ribbon until I had it just where I wanted it. No more having to use a ruler or continuously nail in a hook to get the wreath in the perfect spot.
At first I was a bit hesitant about whether or not the system would be sturdy enough to support the weight of our wreath – I was afraid the door hanger would snap in half. But I need not have worried because the material it is made of and the way the ribbon threads through the slots work together to provide secure support.
I especially love how it enhances the look of the wreath, and the fact that the ribbon can easily be changed to match the wreath, the decor, the door or window and even the season!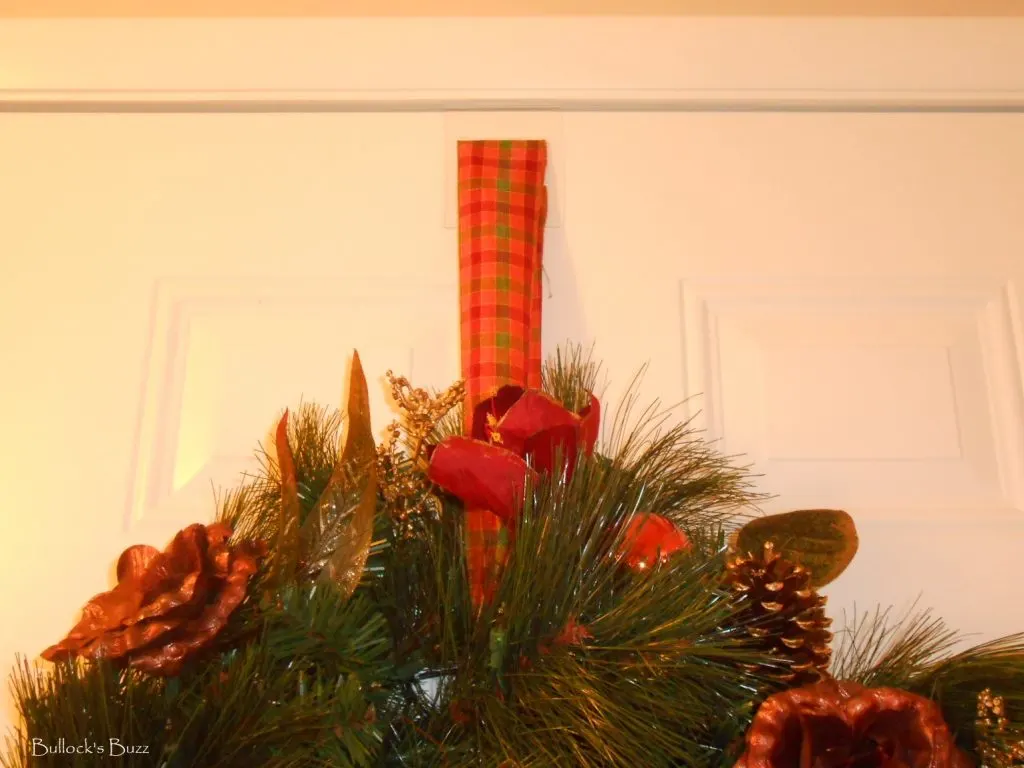 If you want a fast and easy way to hang your wreath that looks beautiful and professional, then the Wreath Pro is the perfect for you! They are very affordable at only $19.95 for the entire kit, and they will last you a long time! Order yours today directly through the Wreath Pro website at https://www.wreathpro.com/ to order yours now.
A Wreath Pro Giveaway over
Plus, here's your chance to win the exact same Wreath Pro I received! Entry is simple, and the prize is awesome – and just in time for the Holiday's! This giveaway is open to residents of the US and will ends at 11:59pm CST on Friday, November 15th.
GOOD LUCK!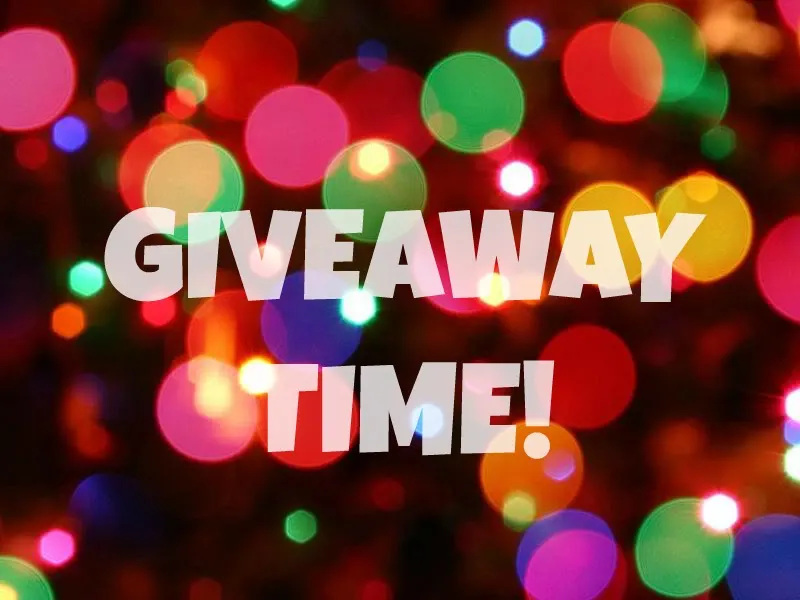 TO ENTER:
Leave a comment telling me your favorite place to hang your wreath. Be sure to leave you name and email so I can contact you if you win!
BONUS ENTRIES: THREE EXTRA ENTRIES:
Like Wreath Pro on Facebook then come back here and let me know what name you used to like. Be sure to leave you name and email, too!
BONUS ENTRIES: TWO EXTRA ENTRIES:
Share this giveaway via your favorite social media site. Leave a comment telling me the URL of your share.