Stepping into new territory for the first time seems like a daunting task, but it can also be quite exciting. Especially when it comes to buying your very first home. While there no hard and fast rules, the benefits of a first-time homebuyer are numerous and complex.
The ease of programs for those who are buying homes for the first time is quite different from second and third-time buyers. Plus, plus the availability of versatile packages for first time home buyers are plenty. The benefits in Canada for first-time homebuyers start from the convenience of different packages and goes through the ease of the process.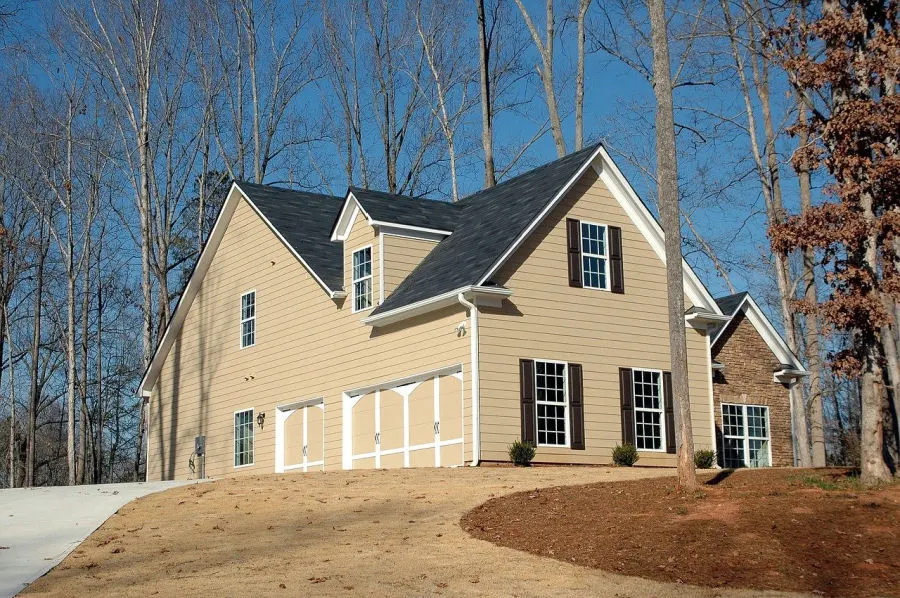 The best part?
Many financial perks are also offered to those going to own their house for the first time.
Proven Benefits of First Time Home Buyers
There are lots of benefits for the first-time home buyer ranging from the speedy process of real estate formalities to the availability of special programs. After learning all the first-time home buyer perks, you'll wish you could remain a beginner in this field forever.
So, without any further ado, let's jump into the list of first-time homebuyers' benefits in Canada.
1. Tax Credit
Tax credits are one of the first things to come to mind when you're going to buy a house for the very first time. This tax credit is one of the most critical financial incentives first time buyers receive from the government. It's known as the "First time home buyer's tax credit."
However, qualifying for tax credits depends on the mortgage costs of your house. But if you don't have any idea about this benefit, head down to your accountant for better details.
2. Speedier Buying Process
Another benefit of being a first-time home buyer is the speedier process of actually buying the home. It's stressful enough to have to change house again and again as you've to go through the formalities whenever you decide to move to a new place.
But for a first-time home buyer, the process is quicker and the amount of stress is much less because you don't have to wait for your current house to sell when you're looking to buy.
Sounds nice? There's more!
A speedy process is also offered to first-time home buyers. So, pretty much all you have do is move your furniture into your new house once your offer is accepted.
3. No Chains, No Ties
It can be depressing to see others racing buy your dream house before you when you find a home that you – and many others – love, too. However, if you want reasonable prices for homes with no ties, you'll need to do your research.
Plus, the homeowner will consider you a reliable customer if you're looking with a real estate agent – especially when stepping into this field for the first time. Being a first time home buyer will never fail to be in your favor.
4. Financial Investment
The first-time home buyer will find that owning a home is more than just having a place to live, it's a financial investment, too. A home is the only asset that rarely goes to loss. The financial investment can help to save you in dark days. It's quite wise to be a first-time home buyer as you'll keep your money in this manner by investing in a permanent source of income.
5. Grants of Down Payments
The first time home buyer perks don't end. It's impossible to come up with the best deals of down payments or closing costs. But only the first time home buyers get the benefit of more versatile packages of down and closing costs than other buyers.
Your mortgage value is the most important factor to ask for the grant payment or any other option for achieving relief in financial matters.
6. Advantage of Shared Ownership
It isn't easy to afford expensive real estate. But this is where another benefit of being a first time home buyer comes into play. Shared ownership can help you reach your housing goals.
What does that mean?
All you'll have to do is take a particular percentage of the property and earn the rest mortgage. Moreover, you'll also benefit from paying affordable rent on the remaining share to complete the contract.
7. Variety of Loan Programs
Approving a loan from a lender or the bank may demand your effort. Most of the time, first-time homebuyers get the benefit of enjoying a wide variety of loans. Many loan assistance options may prove the best option for you to lower your future house's interest rates.
This factor will make your house even reasonable for you with each month. You can avail any one of them to get the reasonable prices of the worthy assets.
8. Freedom of Expression
Living in your own house for the first is quite exciting in the manner that you'll get a chance to enjoy the freedom of your thoughts and actions. Displaying your personality in another community that is out of your nature isn't easy.
But when you head out to a new house as the first time home buyer, you'll be able to uniquely put your personality and thoughts. Thus you can embed your roots in a better community.
Own Your House for Better Living
Hesitation for becoming a first-time homeowner is no more because of the outstanding benefits mentioned above. Head out to earn the property you want and get the hidden benefits right now!