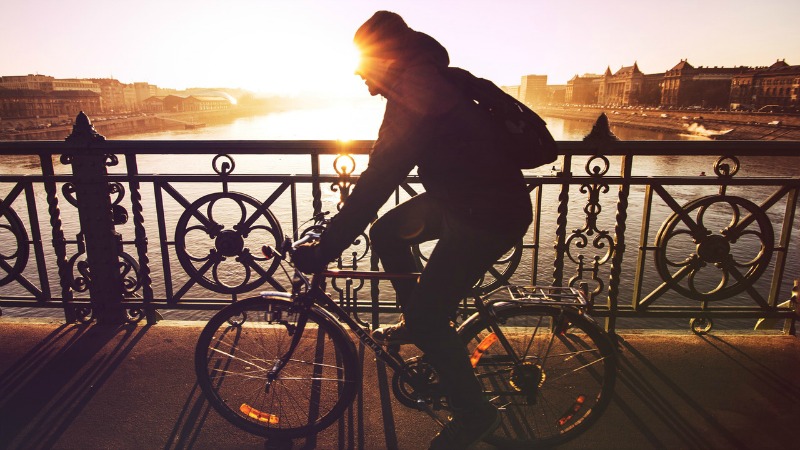 Photo from Pexels
Cycling is a fantastic way to keep fit. It's excellent cardio exercise, and it works out your legs and other parts of your body. Another great thing about it is that it takes you places. Unlike more static forms of exercise, you can use cycling to travel. That makes it one of the best methods to commute to work. There are many benefits to cycling to your job every day, instead of driving or taking public transport. It's a healthier way to complete your commute, and it could save you time and money. If you're interested in cycling to work, check out these top reasons to do it and how you can get started.
Cycling Your Commute Saves Time
The idea of getting to work faster on a bicycle might seem like a strange one. But in many places, it makes complete sense. If you drive or take a bus to work, how much of your commute do you spend sitting in traffic? How often are you late for work because your train was late or canceled? Getting to and from work can be a nightmare and take much longer than it needs to. If you want to beat rush hour, getting a bicycle is the way to do it. You can bypass the traffic either on the road or a cycle path. Even just cycling part of your commute could help you save time.
Cycle for Your Health
Another excellent reason to cycle to work is that you get to reap the health benefits. Starting your day off with some exercise is much better than sitting in a car for an hour. It will help you get energized for the day and keep you fit and healthy. If you choose to cycle to work, you might use it as your main form of exercise. You've already got in a great workout for the day, even if you decide to get home using another method. Cycling is low-impact, so it's great if you can't run or do other high-impact sports.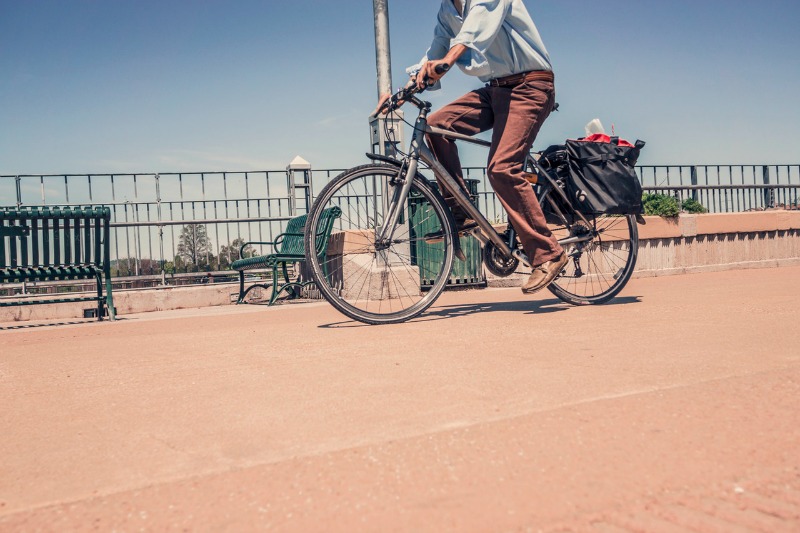 Photo from Pexels
Save Money with Cycling
Your commute can be expensive. If you drive, there's the cost of fueling up your vehicle. If you take a train or bus, you have to pay for tickets. Once you have a bicycle, cycling to work won't cost you anything. You might have a few associated costs to ensure you always have the correct gear. But you won't be paying for your commute every single day. You won't have to pay anything for parking, and you won't be tempted to stop at Starbucks or McDonalds on the way to work.
Be More Eco-friendly
A lot of people are turning toward more environmentally-friendly vehicles. They're looking for hybrids and electric cars, or at least economical ones that use less fuel. But if you want to do your bit for the environment, buying a bike could be the best thing to do. There are no fumes or emissions from your bicycle, so it's a whole lot more eco-friendly than any car.
Getting Started – Check Feasibility
Before you start cycling to work, you should check a few things to make sure it's possible. You'll need a cyclable route to get there, as well as somewhere to store your bike when you arrive. Check to see if your company offers any incentives to cycle to work or provides any facilities for cyclists. When you get to work, will you need to change or take a shower? If you do, can you do that at work or do you need to find a local gym? It's best to put a plan in place and perhaps try it out once or twice with any bike you can get hold of before you buy anything.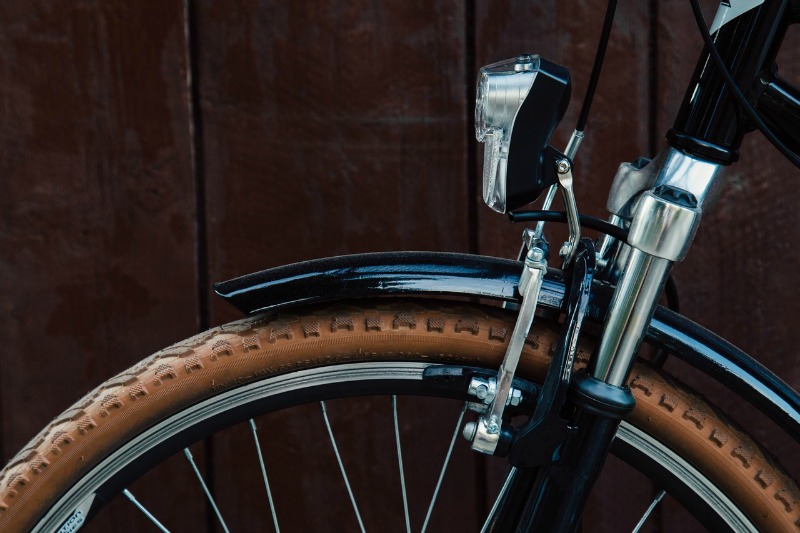 Photo from Pexels
Choosing a Bike
If you don't already have a bike, you're going to need one before you can get started. If you can, it's best to try some out before you purchase anything. There are several types of bike you might find appropriate. Remember that you don't have to blow a lot of money on your first bike. You could always upgrade later if you want to. You can easily find the best road bikes under 1000 dollars if you want to stick to a budget. If you're not sure where to start, a lot of people recommend a single speed bike for commuting in a city. You don't necessarily need anything too fancy. Another option to consider is a folding bike. It allows you to do only part of your journey by bike and it makes your bicycle easier to store at work.
Getting the Gear
Don't forget about all the accessories you'll need for cycling to work. However, don't go overboard with buying unnecessary things. It's a good idea to get some proper clothing for cycling, which could involve a number of things. Some people go for the full-on lycra gear and get changed when they arrive at work. However, you can also choose something a bit less heavy-duty. You can even find bike clothing designed to double-up as office wear. You might also just wear standard workout clothes and change when you get to your destination. Remember to think about riding in all weathers too. A good waterproof and windproof jacket, as well as pants, will keep your dry.
When you consider carrying your things, put bags on your bike instead of carrying a backpack. You can get pannier bags that will hold everything you need. As well as a change of clothes, you'll need something to drink. Don't forget to take items for your bike too, such as a puncture repair kit.
Riding Safely
One of the best things about commuting by bike is that you can avoid all the traffic. However, you have to know how to navigate traffic safely. You should learn the best practice for filtering through traffic in the safest way possible. It's essential that drivers can see you at all times and that you don't take them by surprise. Reflective clothing and lights will help with this, especially on darker mornings and evenings. However, your behavior is an essential element too, so make sure you're sensible.
Cycling to work could have a huge impact on your lifestyle. You'll feel healthier and more relaxed, and your bank account will be healthier too.