Back to School Guide

When you are packing your child's school lunch or snack, do you ever stop to think about just how many of those disposable plastic sandwich and snack bags you are using? Those bags are part of the approximate 102.1 billion plastic bags which are used in the United States alone every year*!
Plastic bags that never biodegrade, but instead are broken down by light into smaller and smaller particles that wind up contaminating the soil and water. And I won't even get into what those plastic bags do to animals! There are plenty of eco-friendly alternatives out there!
Alternatives such as the pair of cute, reusable snack bags Paperless Kitchen sent for me to review!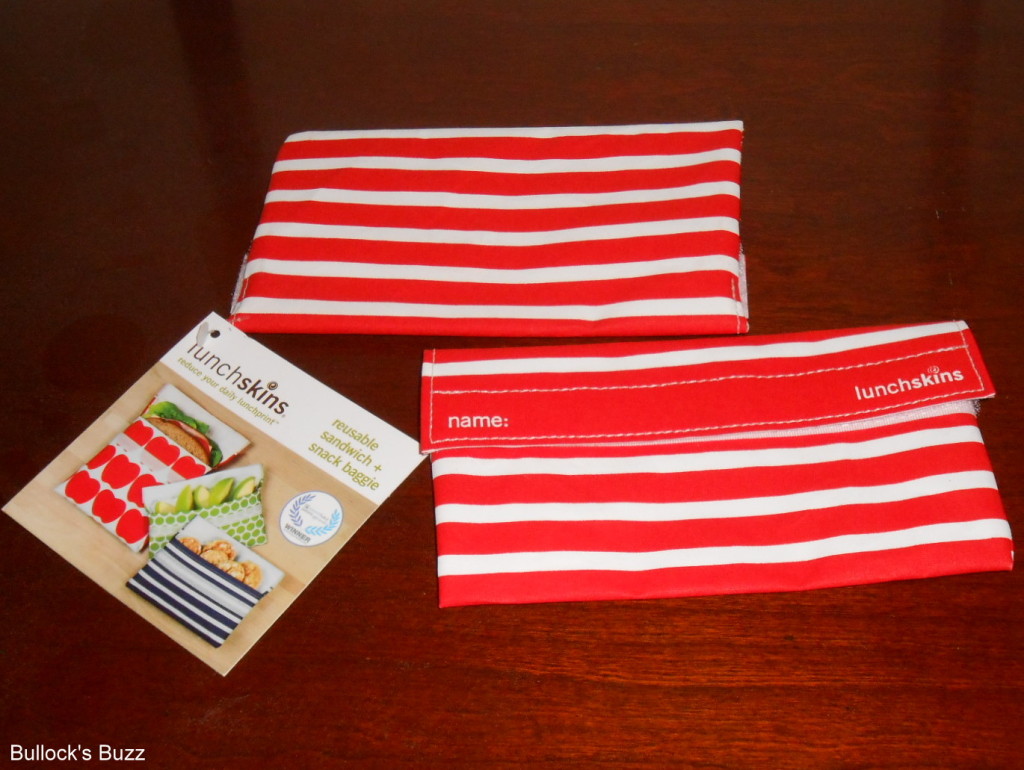 Paperless Kitchen has a great selection of eco-friendly products and alternative paper products to help you to cut down on waste in your kitchen and home.
They carry all kinds of products from natural sponges to cleaning solutions, utensils to dinnerware, all of which are made by environmentally aware brands such as Skoy Cloth, Bambooee, E-cloth, Peopletowels and more. All products are made from recycled materials and are key to living a more green lifestyle.
I received a pair of reusable LunchSkins Snack Size Bags in a bright red and white striped pattern. These high-quality bags are manufactured by 3greenmoms, and are made of a unique, food-safe fabric that keeps items fresh without the use of toxic chemicals.
There is no BPA, lead, phthalate or other nasty chemicals to possibly leach into your child's food. The bags are durable and sanitary, and can even be washed in the dishwasher for easy cleaning! Each bag is hand-sewn right here in the USA, and is available in a wide array of colorful and fun patterns.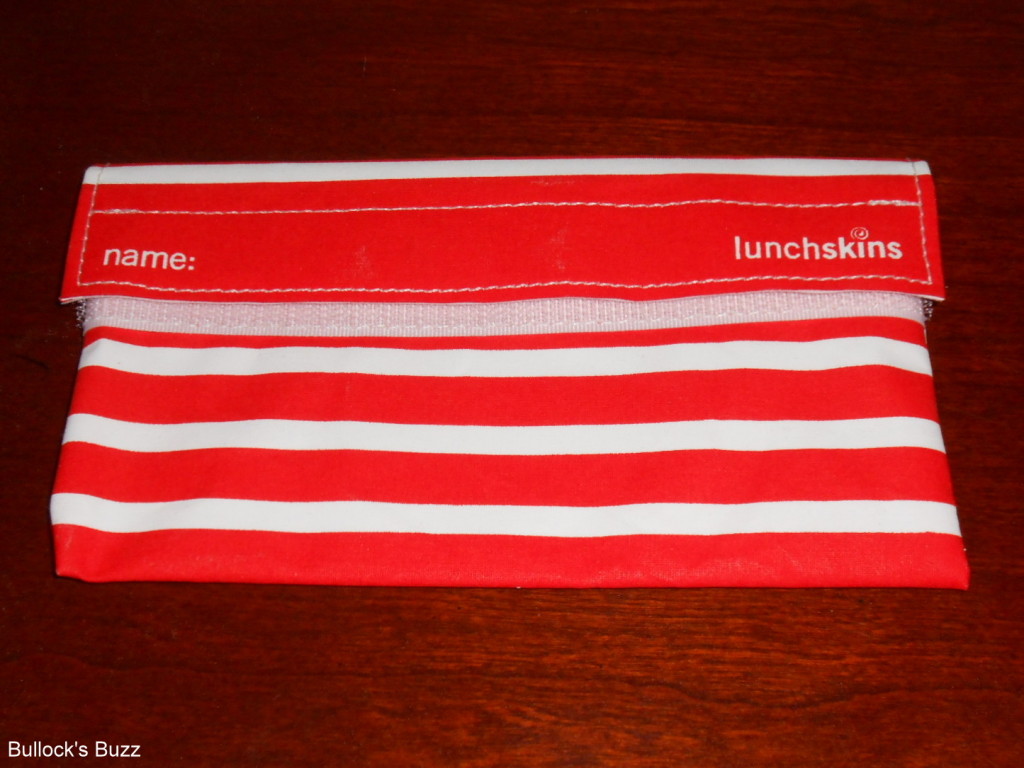 At approximately 4″ by 6-1/2″, these bags are the perfect size for all kinds of snacks from chips to carrot sticks. A Velcro tab that stretches the length of the bag allows them shut tightly and securely so you don't have to worry about them coming open and spilling out the food.
Also, the fabric works great to keep the food inside dry, so if you use ice packs in your child's lunch, you won't have to worry about any condensation seeping into their snack. There is even a place to write your child's name on the front so the bag can be returned if lost.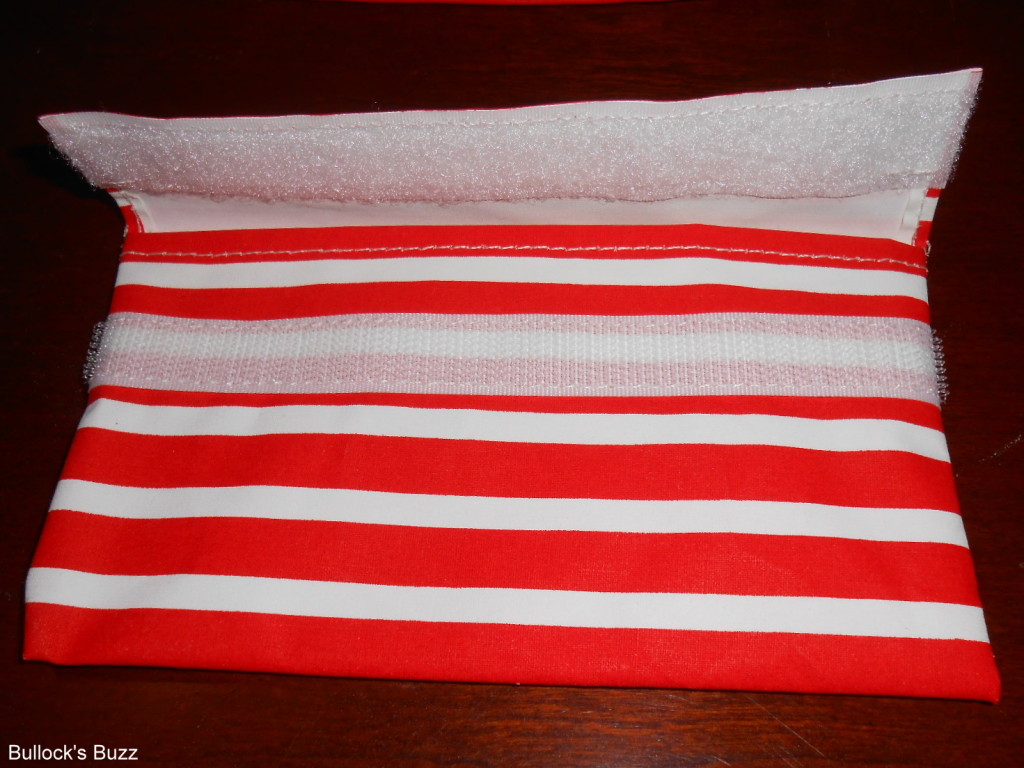 These reusable snack bags are the perfect solution to plastic snack bags! They seem to be quite durable in that the fabric is very strong with tight stitching. There are no loose threads that can snag or come undone.
I really like how easy they are to use, and cleaning them is a cinch: you can easily wipe them down with a wet cloth or throw them into the dishwasher. The fact that they are toxin-free means a lot to me, especially with all the concerns about BPA in plastics.
I definitely recommend them to anyone who is looking for a long-lasting, durable, reusable snack bag, and anyone who is trying to live a more eco-friendly lifestyle.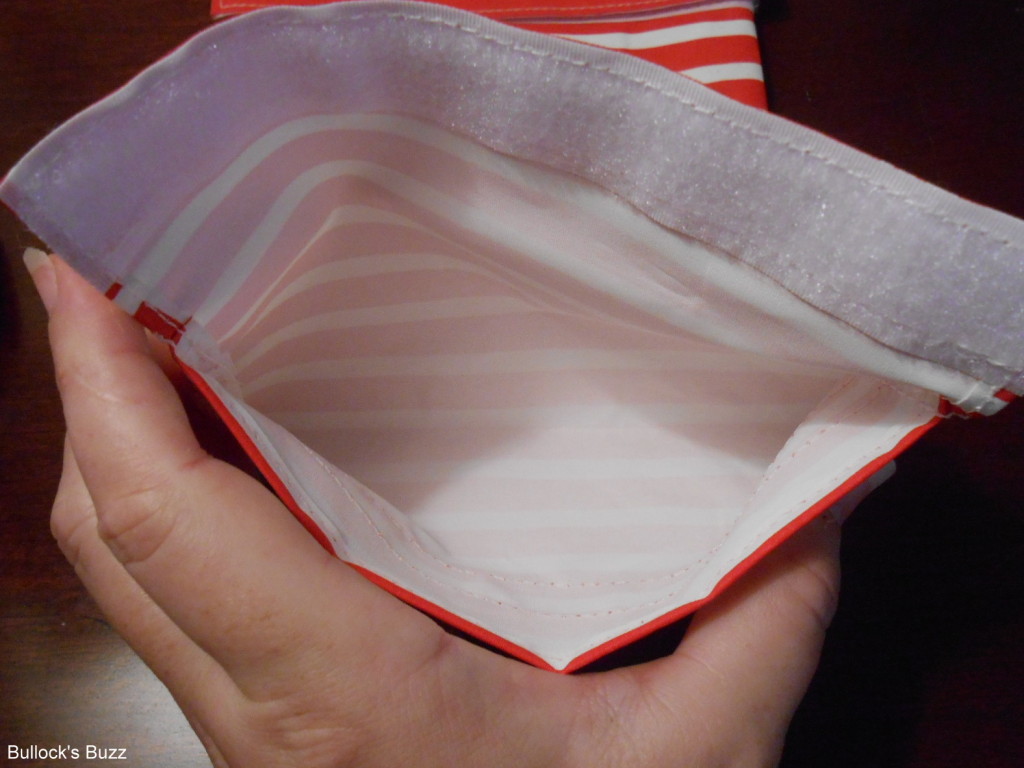 LunchSkins Snack Size Bags can be purchased directly through Paperless Kitchen. They come in a set of two for $18.70.
I know what you are thinking: "Whoa! That is expensive for a snack bag"! That was my first reaction! But then I figured if you add up the cost of all those disposable plastic snack bags you go through in one year, these LunchSkins reusable snack bags would be close or even a lot less in cost!
Plus, how do you even begin to put a price on your family's health or the environment? Besides these bags are a lot more modern, colorful and fun than plain old clear baggies! So send your child's lunch in style and order yours now!
What type of 'green' products do you have in your home?
GIVEAWAY! OVER
Some of you may remember the Skoy Cloth review I did awhile back. They are reusable, 100% natural and biodegradable cloths that are extremely absorbent. They are the perfect alternative to those yucky-smelling sponges and tree-eating paper towels! Paperless Kitchen carries these amazing, eco-friendly cloths, and is generously offering Bullock's Buzz readers the chance to win TWO (2) sets of Skoy Cloths!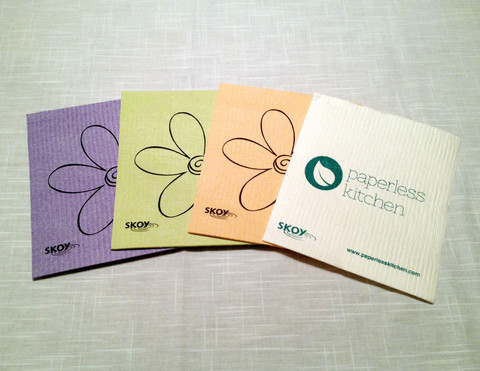 This giveaway is open to residents of the US only. It will end Friday September 20th at 11:59pm CST. Entry is incredibly easy, but first read these Terms and Conditions: The winner will be contacted by email, and will have 48 hours to reply. Bullock's Buzz is not responsible for prize fulfillment or shipping. More information regarding giveaway policies on Bullock's Buzz can be found under the Blog Policy and Disclosure tab.**By entering you are agreeing to all terms and conditions**.
Good Luck!
TO ENTER: (mandatory)
Leave me a comment telling me one thing you do to try to live a more green lifestyle. Be sure to leave your name and email too so I can get in touch if you win!
BONUS ENTRY (one point):
Follow Bullock's Buzz on Twitter (@AlainaBullock) then return here and let me know what name you followed with.
BONUS ENTRY (one point):
Share this giveaway, then come back and leave me a comment with the URL of your share.
BONUS ENTRY (two points):
Like Paperless Kitchen on Facebook at https://www.facebook.com/PaperlessKitchen then return here and let me know what name you 'liked' with.