When offered the opportunity to review Redbubble, I quickly discovered what a truly unique site this is. At Redbubble, over 250,000 artists and designers from around the world are creating and selling their unique and beautiful works of art on a variety of products. You can find everything from wall art to clothing to accessories all featuring one-of-a kind designs. And with over 10,000 new designs uploaded to Redbubble each week, you are sure to find something that you will love.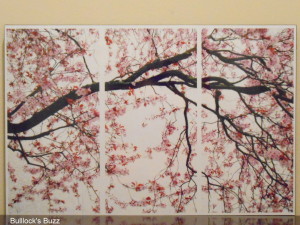 Select your favorite design and how you want to use it or pick a product and choose the design that catches your eye, either way you can rest assured your item will be of the highest quality. Dress up your walls with a print or a poster or make a statement with a T-shirt or iPhone case, or if you're an artist start making money from your art… all of this and more on Redbubble.com.
I have been wanting to find a cheerful print for a smaller-sized wall in our bedroom. Something bright, yet peaceful and relaxing. I finally found the perfect design in Cherry Blossoms – The Panel Series by Abara Ikiomah. Once I discovered the design, I given a choice of the type print I preferred, which included photographic, mounted, canvas, matted or framed. I was also given the choice of size and type border, along with the option to include the artist's name.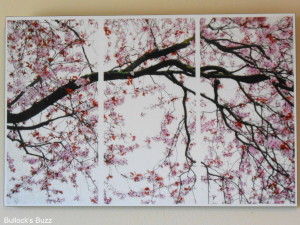 Since we live in an apartment, and I do not want to damage the walls, I went with the mounted print. These are incredibly light-weight and are printed on archival-quality Kodak Endura paper which is then mounted on Gatorboard (a very tough and rugged foam board). It has a very high gloss and almost looks as though it is covered with glass. I choose a black border which I think makes it look quite nice!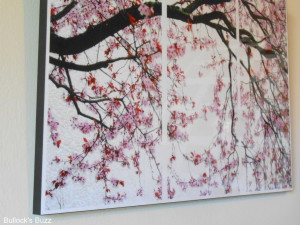 Once my selection was made, all I had to do was sit back and wait for it to arrive. Some of their item's ship from here in the US, but others come from Redbubble's home country of Australia, so some items will take longer to arrive than others. When it arrived, I was quite impressed! The quality of the mounted print was very nice! And on the back was a way to mount the picture on the wall. It looks perfect on our bedroom wall!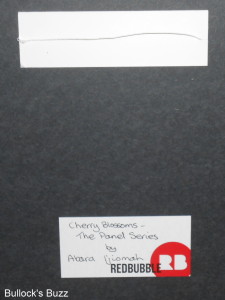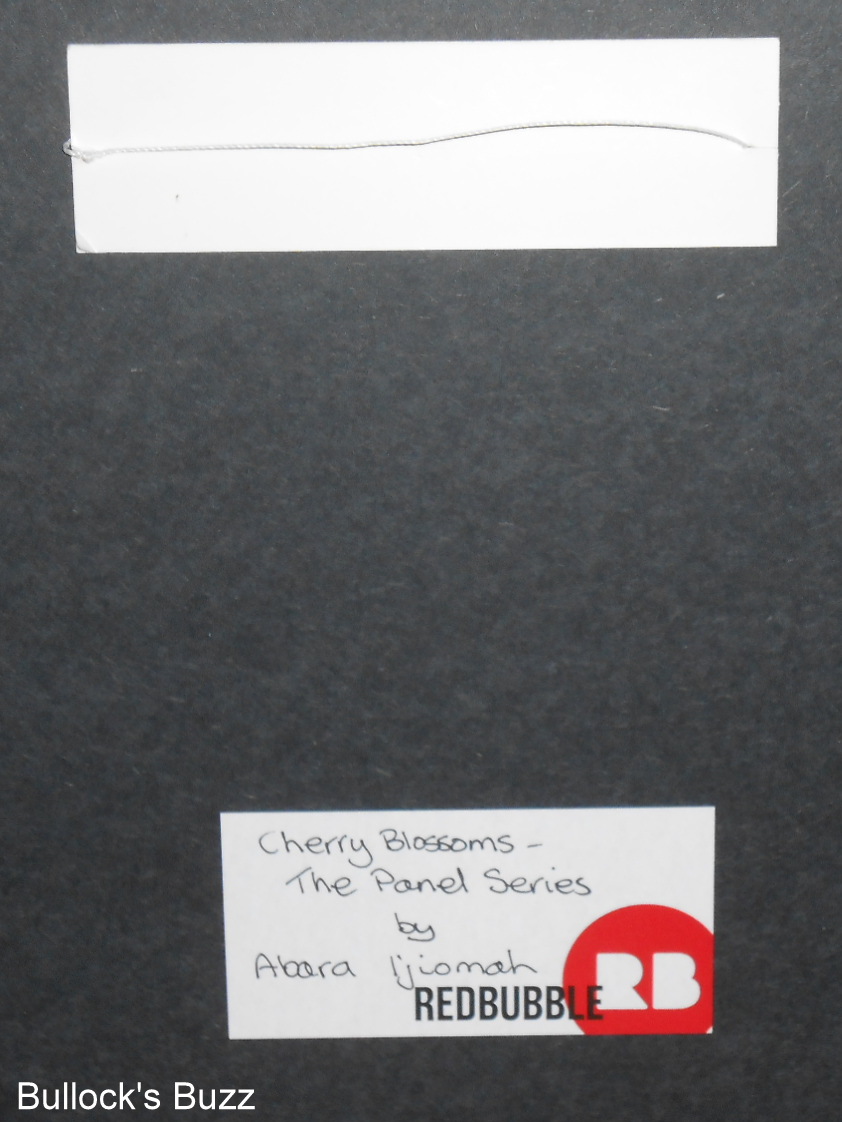 When looking for that truly unique gift or an item for yourself, be sure to try RedBubble. And don't forget to connect with them on both Facebook and Twitter for all the latest deals and promotions!
Who are some of your favorite artists? What kind of art is your favorite?