BACK TO SCHOOL SHOPPING GUIDE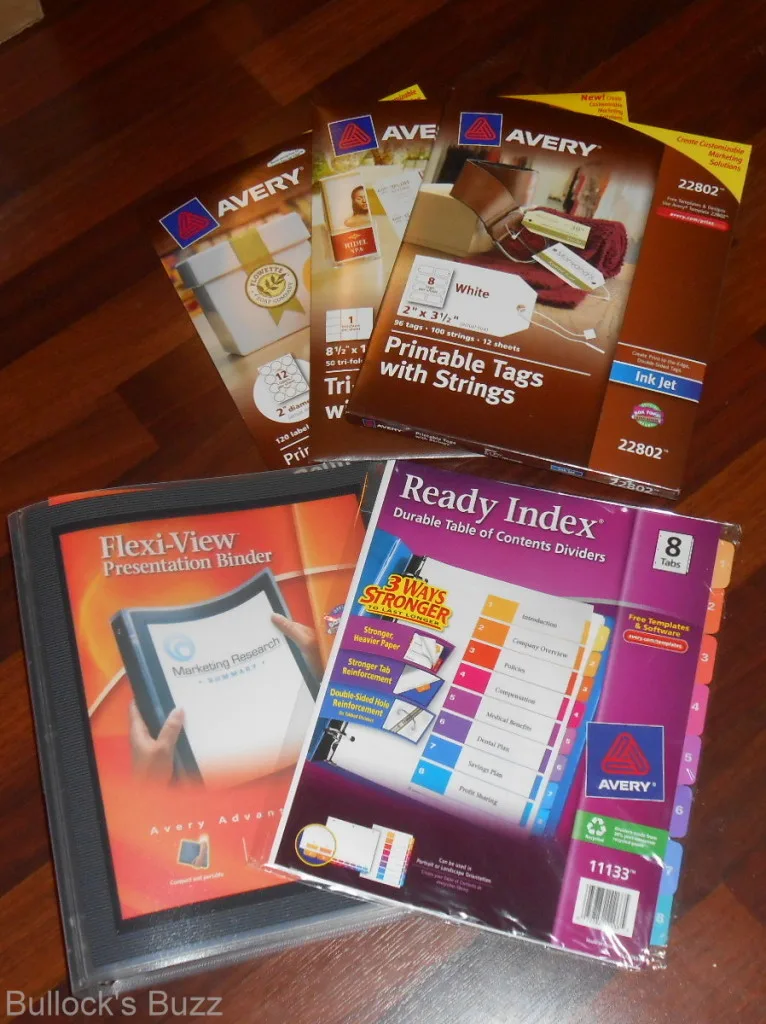 Review of Avery Products from Shoplet.com
School is just around the corner which means it is time to start stocking up on the school supplies! One thing I cannot stand is going to the stores and trying to sort through the aisles of products and the hundreds of people to get the items we need. That's why I always use my favorite online discount office and school supply site, Shoplet.com. They have everything you could possibly need whether it's for the office, school or home office from top brands at great discounted prices. As many of you know, I often receive products to review from my favorite online office supply store, Shoplet.com, and this month I have some great items to share made by Avery.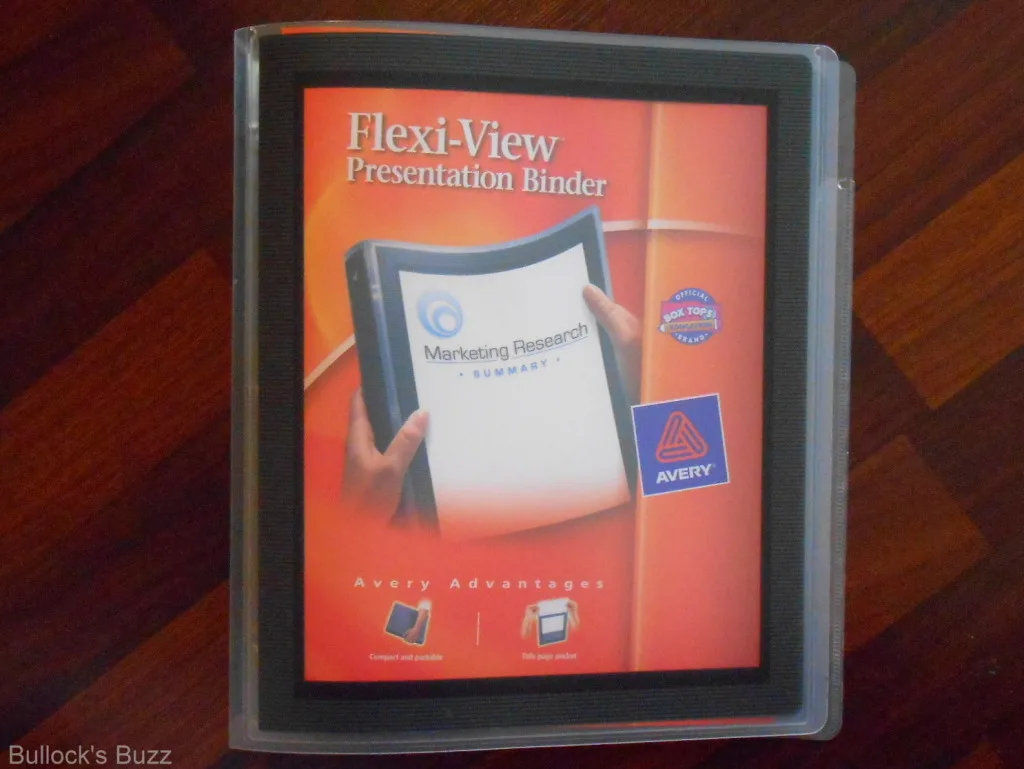 What They Say:
Now you can easily prepare presentations that are dressed to impress with these clear, flexible binders. They are made of a durable plastic to protect your pages and keep them looking neat and presentable. The stylish graphic border on the clear cover helps your work look great. See-through view pockets encourages you to customize both the outside and inside front cover for more professional presentations and proposals.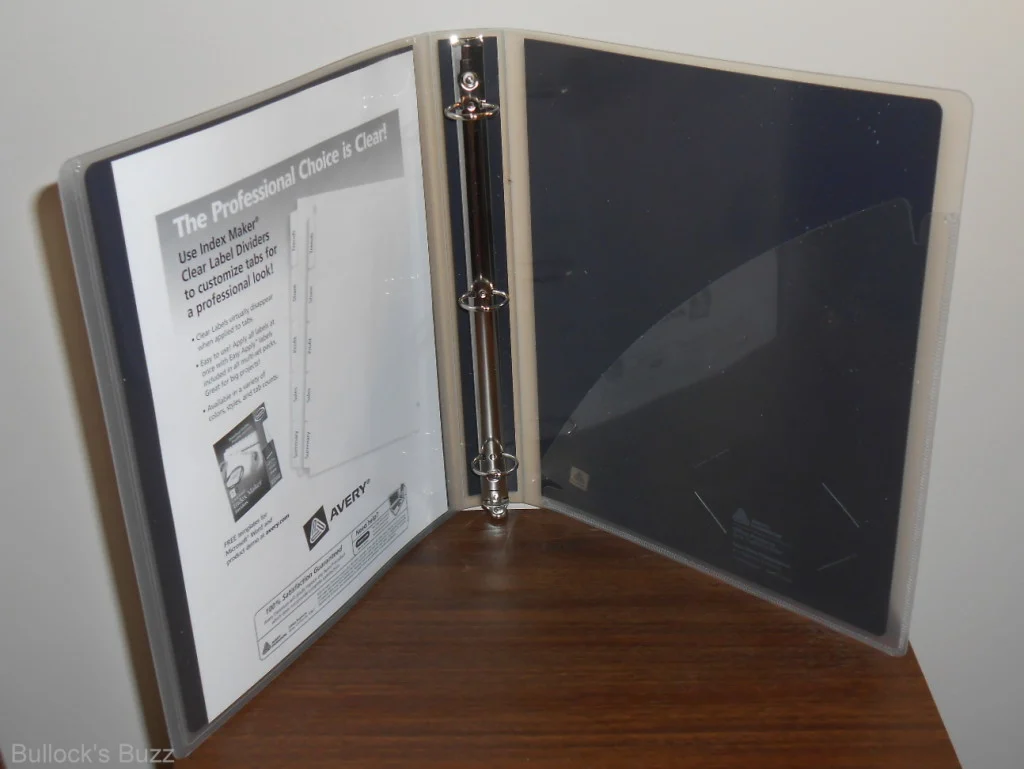 What I Say:
This is the perfect binder to use for class presentations or work presentations. I use it to keep all of my blogging materials and notes together in one place. It's clear cover makes it is to pick out from my other binders, and the flexible plastic is sturdy and durable so I don't have to worry about it tearing up over time. The extra pocket on the inside of the back cover lets me keep extra pages that I am not yet ready to permanently store.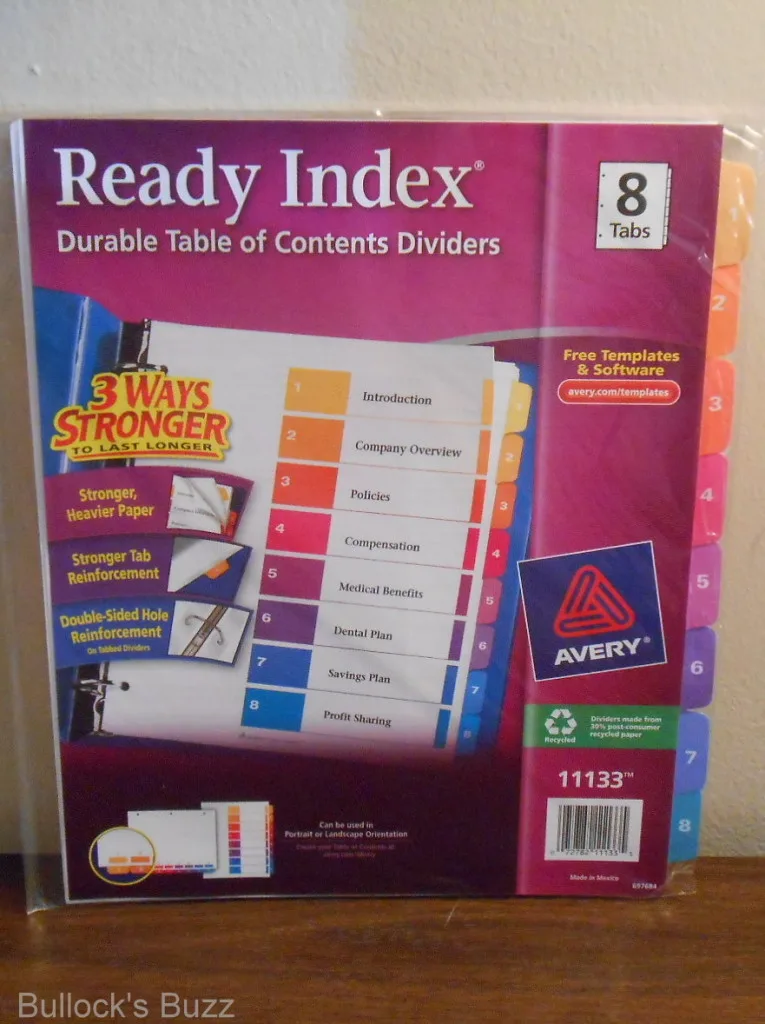 What They Say:
You can easily print or photocopy the titles on these tabs and they will be framed with bright colors that are matched to pre-printed tabs. These labels are now three ways stronger so they last longer: they are on stronger, heavier weight paper, have stronger tab reinforcements and double-sided hole reinforcements.
What I Say:
These are the perfect addition to the above binder. The pre-printed tabs make it easy to keep the different sections labeled, and it even comes with a index page I can use for quick reference. Each of the tabs are covered with glossy plastic so I don't have to worry about constant use causing them to tear or come off the heavier-weight page.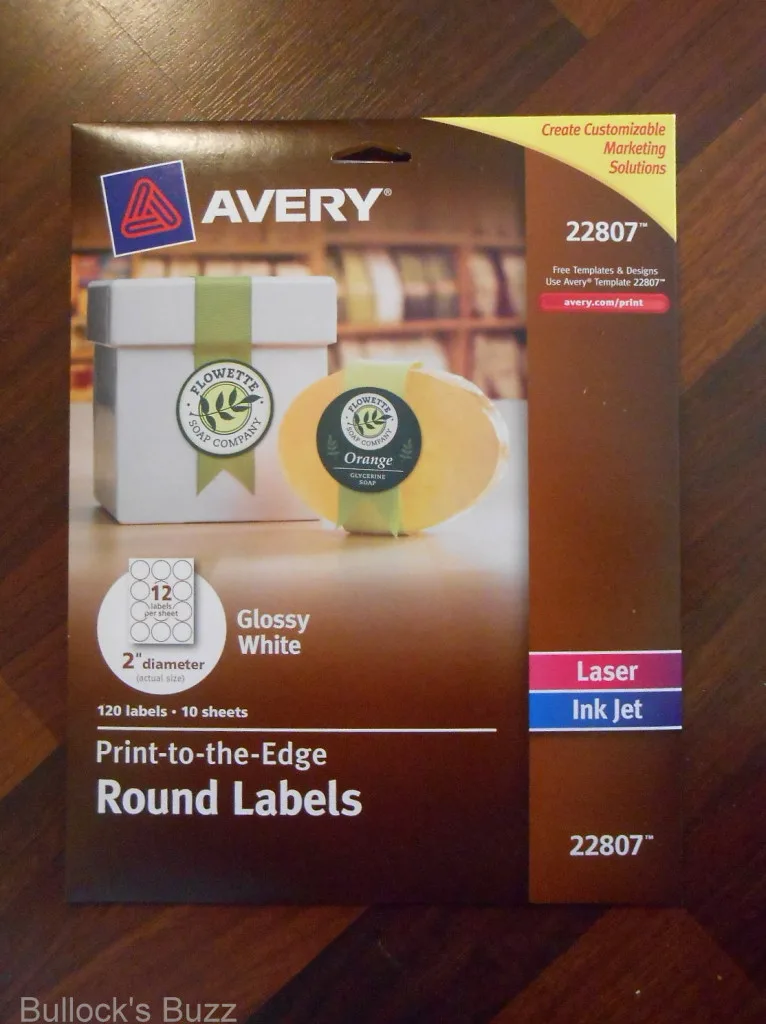 What They Say:
These are ideal for creating branding or promotional labels. The colors can extend right to the edge of the label, and they have a patented Easy Peel feature to make it quick and easy to remove labels: simply bend the label sheet to expose the Pop-up Edge, then peel. These labels are laser and inkjet compatible, and they provide vivid colors and sharp text.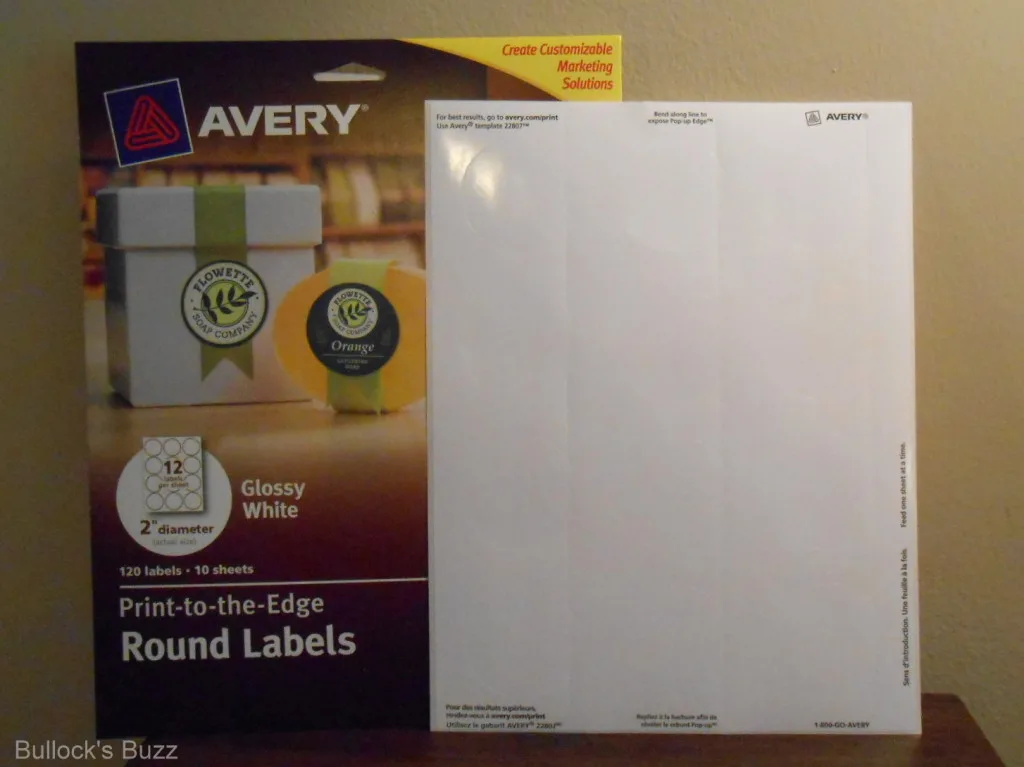 What I Say:
I love how easy these labels are to peel off the sheet, how well they stick to the surface you put them on, and how easy the are to peel off that surface. The labels come 12 per sheet, and are on a glossy paper. Each round label is about 2″ in diameter, and although it took me a few tries to line up the printing, once I figured it out, they came out great! I saved so much time compared to hand printing! There are so many uses for these round labels: make cute stickers for gifts, use as a creative seal on envelopes, label your child's school supplies, make encouragement stickers to put in your child's lunchbox, use on chore charts, name tags for field trips, use for price labels at garage sales, use as a way to organize crafts, pantries and more! Like all Avery printing papers, you can get free templates and designs by visiting their site.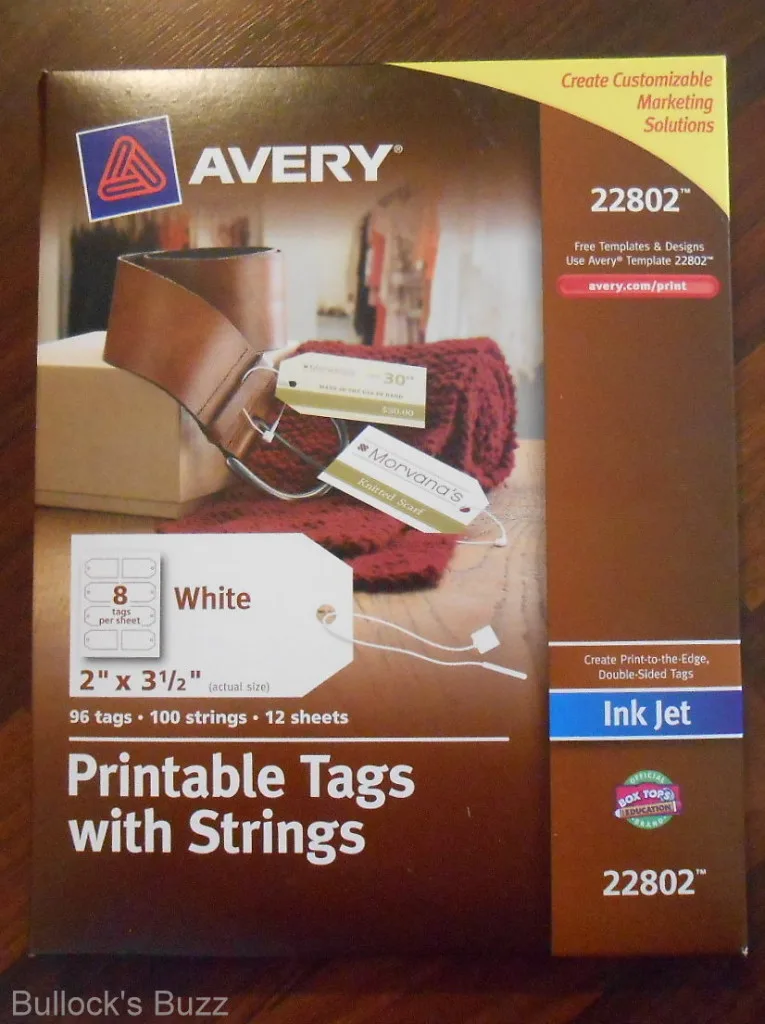 What They Say:
You can create professional looking tags using your own design!. Easily add your company logo, branding or product information to these two-sided printable tags. The strings are included to make it easy to attach or hang tags from items.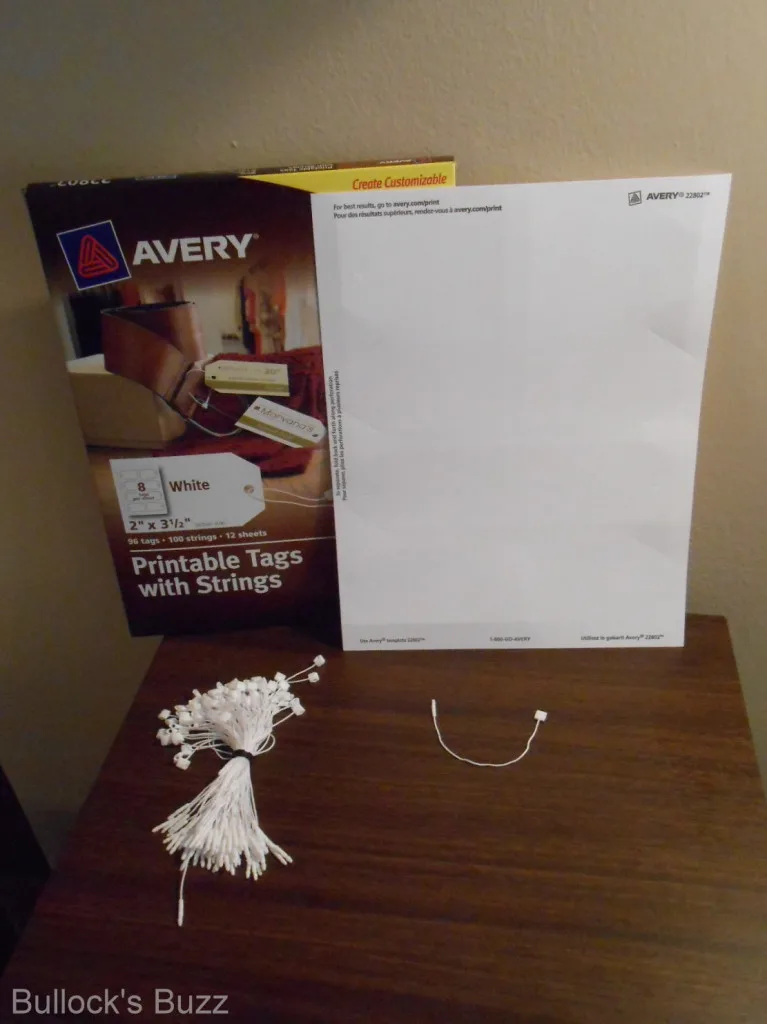 What I Say:
This is one of my favorite products as there is so much you can do with these! Design your own tags for garage sales, make unique business cards, gift tags…the list can go on and on. The paper they are made of is nice and thick, and has a matte surface. You can print all the way to the edge. They come 8 to a page and once printed, you add the strings. I also love how the strings are made of a thick, sturdy thread, and they have plastic pieces on the ends to form the locking part instead of having to tie them off. They are extremely easy to use, easy to print on and easy to assemble with them strings. Don't forget you can get free templates and designs off the Avery website.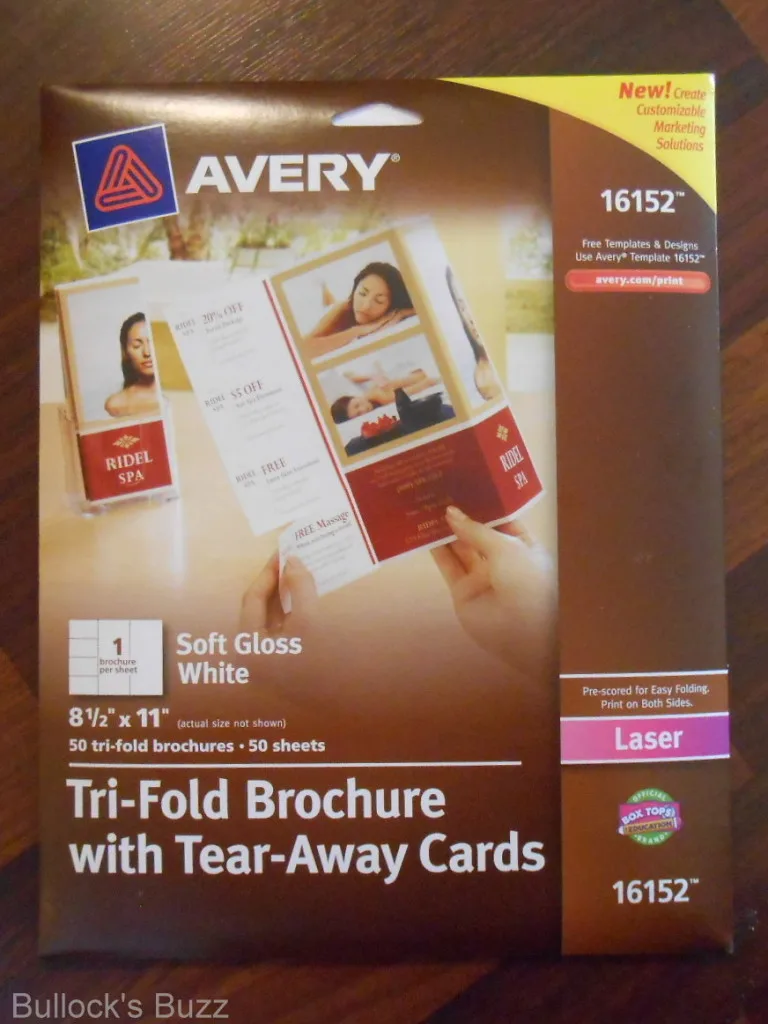 What They Say:
Encourage repeat uses of your product or service with these professional-looking brochures you can print directly from your desktop! Each 8-1/2″ x 11″ tri-fold brochure is pre-scored for easy folding and features four detachable cards that can be used as business cards, coupons, or promotions. The cards easily come apart with smooth, non-perforated edges without having to use scissors so the recipient can keep your card for future use. The white semi-gloss card stock is also printable on both sides.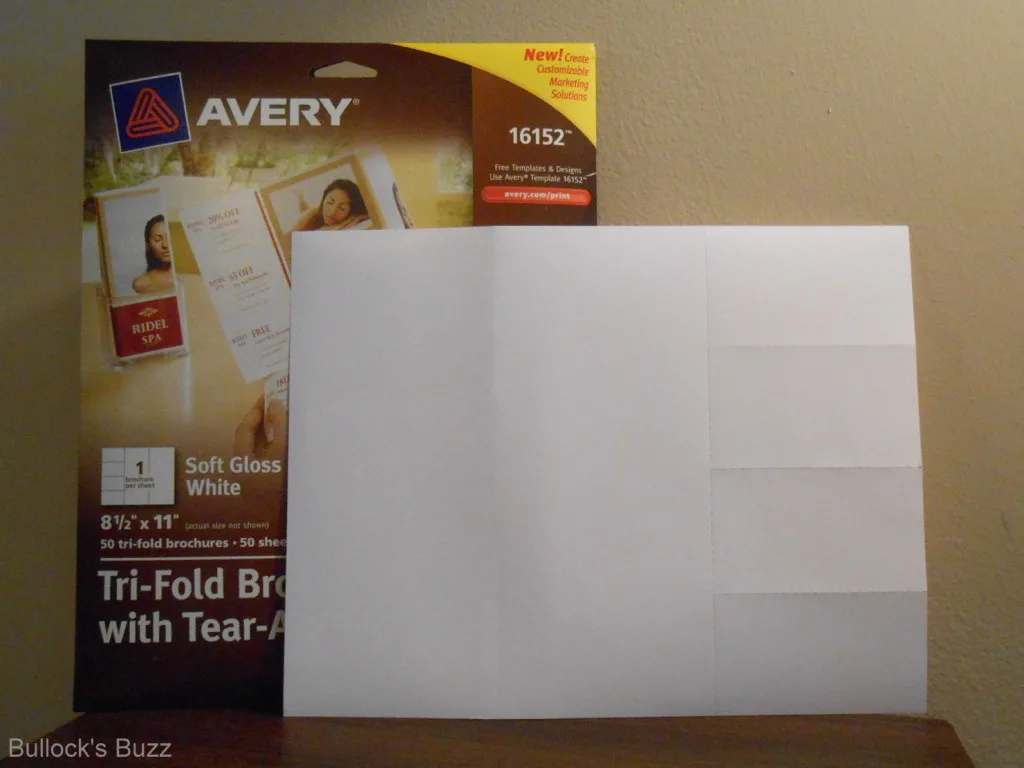 What I Say:
Another great Avery product, these tri-fold brochures also feature four detachable cards leaving you plenty of options for use. Create professional looking brochures for your business or site, use the detachable cards for coupons or business cards, hang up an advertisement for your business with your information on each of the detachable cards, use for school projects or presentations; really your imagination is the only limit. I like how these are pre-scored so the cards tear off easily without tearing the rest of the paper or having to use scissors. Plus they are printable on both sides. The actual paper is semi-gloss, and you can also print to the edges. Be sure to visit the Avery website for free templates and designs.
Find these are many other great products from Avery and hundreds of other brands in one easy-to-use site with Shoplet.com. This school year, instead of dealing with the hectic rush and the long lines, relax at home and order all of your child's school supplies and your office needs through Shoplet.com. Plus, you can save even more because most orders over $45 ship for free! Simply go to https://www.shoplet.com/ and start saving!