For years I have admired charm bracelets, especially those from Pandora. But spending that much money on a charm bracelet is not something I want to do. So when I heard about Soufeel jewelry, and the fact that they sell comparable charms for much less, I decided to give them a try!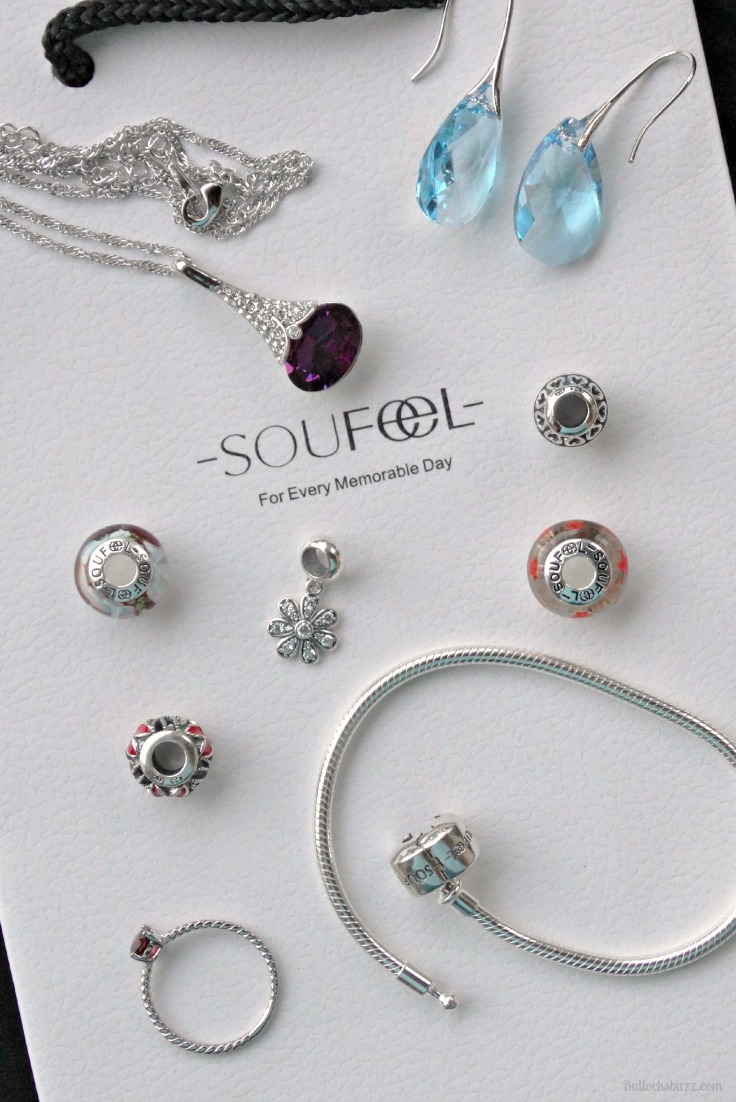 When I see a site offering inexpensive items, I admit I have to think twice. Unfortunately the saying "You Get What You Pay For" is often times true. So when I was looking over the Soufeel jewelry site, I admit I had some reservations. Once the jewelry arrived, however, I realized my worries were completely unfounded!
Soufeel Charm Bracelets
Soufeel's main focus is on their charm bracelets. They offer a huge selection of beautiful charms, all of which are 925 sterling silver. Choose from Vintage Charms, Clips, Motherhood Charms, Good Luck, Alphabet, Nationality, Animals, Insects and thousands more! And the best part is, all charms will easily fit Pandora (and other brand) charm bracelets without the exorbitant price tag.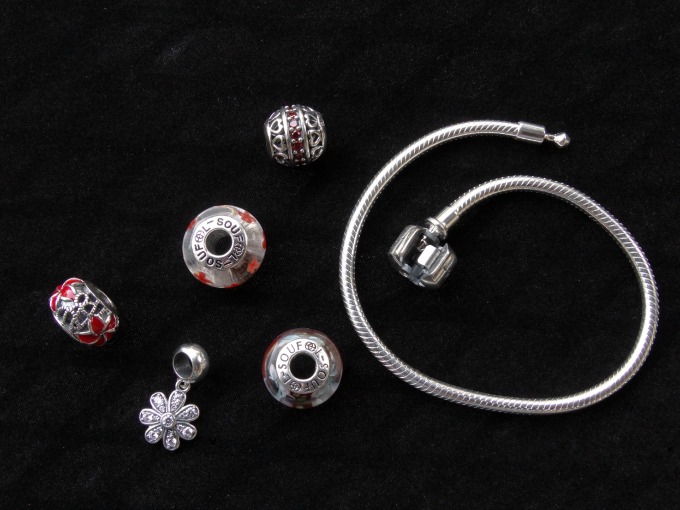 I started with the Charm Starter Bracelet as I found it easier to create the theme I wanted by using the bracelet as the base. Soufeel offers several different starter charm bracelets including sterling silver bracelets and others made from 100% leather. Keep in mind when selecting your bracelet that the charms will take up some space therefore decreasing the diameter of the bracelet. Soufeel advises you add at least 1-2 cm onto your wrist measurement for the charm bracelet, but I played it extra safe and opted for one that was 3 cm over my wrist measurement. Not wanting anything too fancy, I selected the 925 Sterling Silver Basic Bracelet which is quite pretty in its simplicity. I also love the clip clasp in that it isn't flimsy like the ones you often find on bracelets and necklaces; it is actually very secure.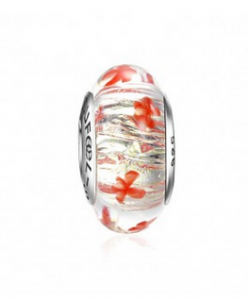 Now the fun part! The first charm I selected was the Red Hibiscus Murano Glass Charm. This beautiful charm is made of 925 sterling silver and has a tiny red Hibiscus flower design inside clear crystal.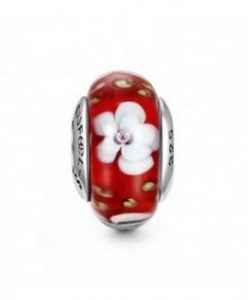 The second charm is another Murano glass (I love this stuff!) charm called the Shying Flower Murano Glass Bead. I think this is definitely my favorite of the two Murano glass charms as it has white flowers on top of a deep red background. Like all Soufeel charms, it is made of 925 Sterling Silver.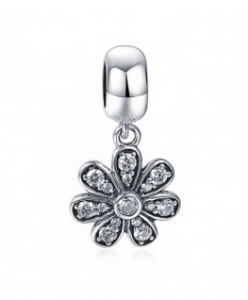 The third charm is the Happy Forever Garden Cosmos Dangle Charm. This beautiful charm is a tiny flower with 7 petals fanning out around a central clear rhinestone. Each petal also has a single clear crystal rhinestone. it is actually very similar to Pandora's Daisy Silver Dangle With Cubic Zirconia but costs less than half the price!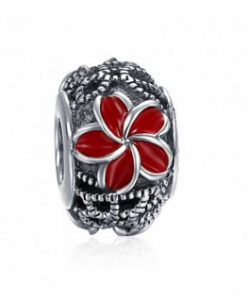 My fourth charm is the lovely Circled Red Malus Spectabilis Charm, and is by far my favorite! Made of Sterling Silver, this charm has silver scroll work in-between three deep red enamel flowers.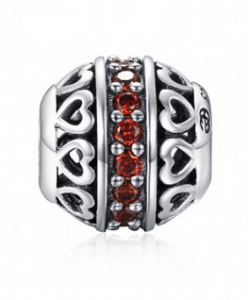 Last, but not least, to continue with my red and silver theme, the last charm I selected was the January Birthstone Dark Red Charm. In between two rows of tiny hearts, is a ring of deep red crystals which encircles the middle of this pretty sterling silver charm. Since my birthday is in January, and my birthstone is the blood-red garnet, this charm is the perfect addition to my red and silver charm bracelet.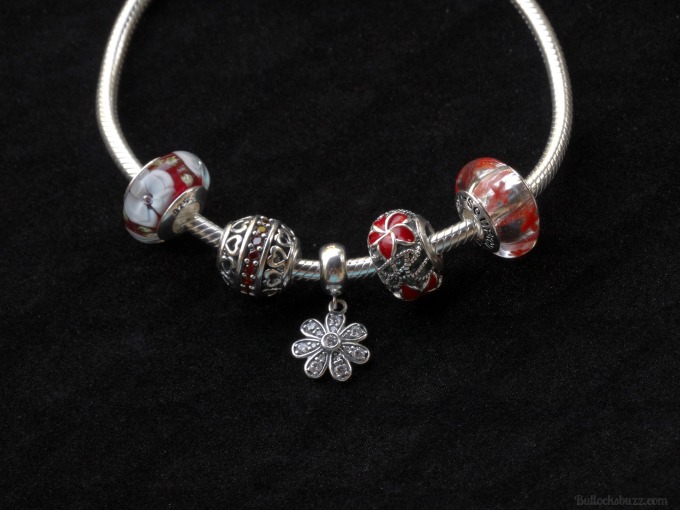 I absolutely love my Soufeel charm bracelet. Each of the charms is very well made, features intricate details, clear designs and has no cracked or missing crystals. The charms all have a very nice weight, and they all look more expensive than they really are.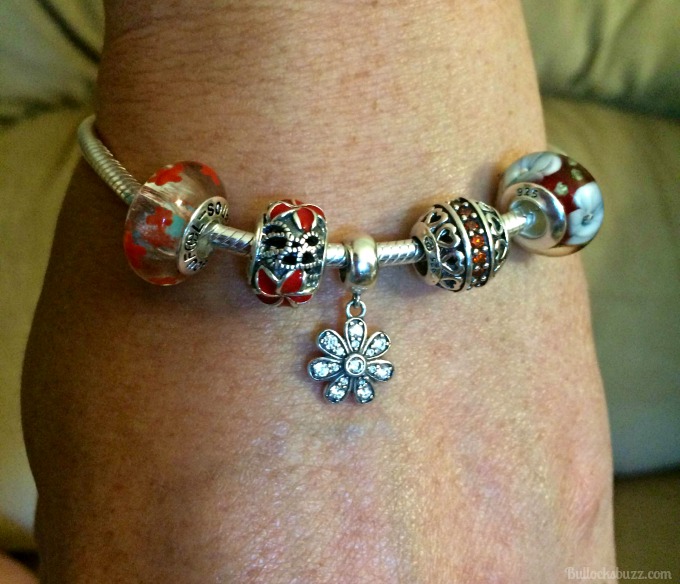 Soufeel also included five black rubber stoppers to help keep the charms in place. While I had no problems with the other charms, for some reason, it was impossible to get the stoppers inside the Murano glass charms. Even my husband couldn't get them to go in and stay in the Murano charms. Other than this, I love my bracelet and will definitely be ordering some more charms from Soufeel in the future!
More About Soufeel
In addition to charms, Soufeel also carries a large selection of earrings, bracelets, necklaces and jewelry gift sets. Knowing my niece likes crystal earrings, I found a pair of teardrop shaped Austrian Crystal Waterdrop Ocean Blue Earrings for her…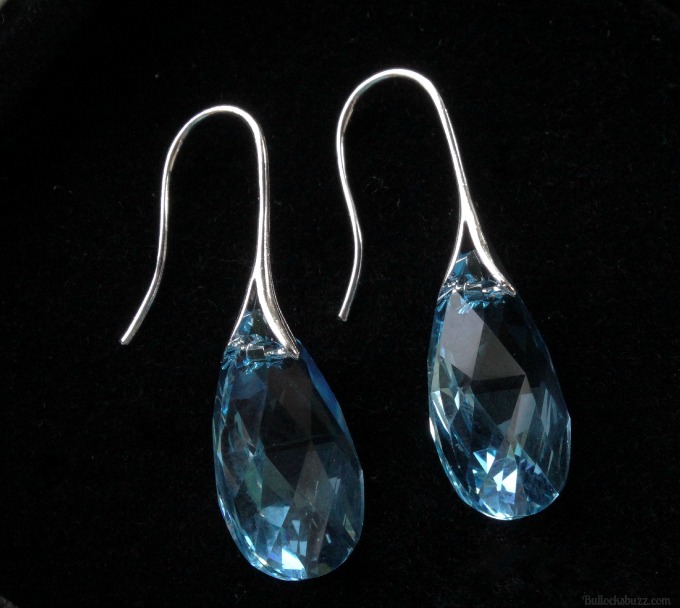 and a pretty Austrian Crystal Taper Purple Necklace…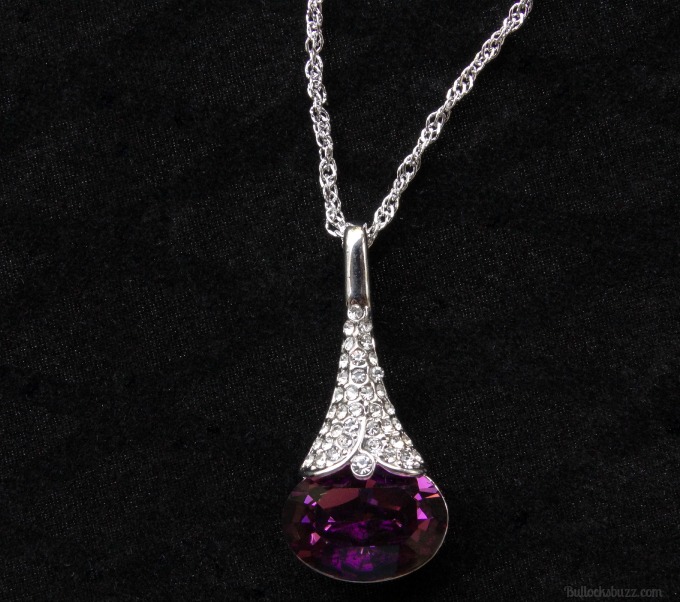 and Sterling Silver Garnet Ring with natural gemstone for me!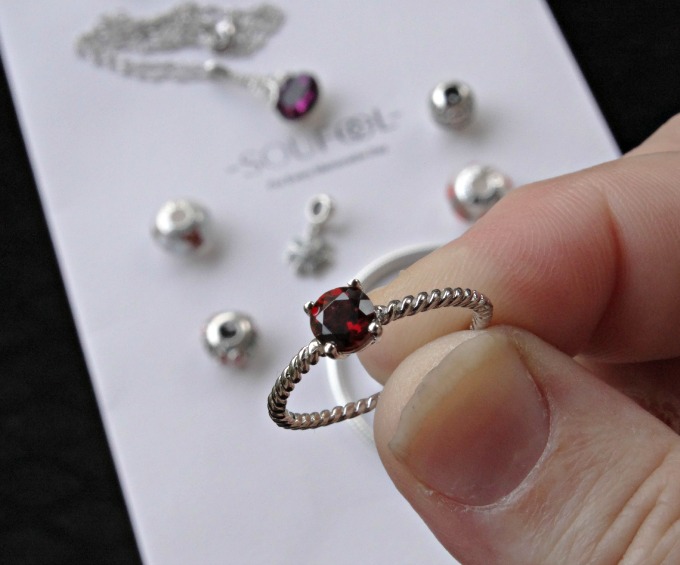 Although based in China, Soufeel offers free shipping worldwide with all orders over $50 (it took a little over a week for my order to arrive from China to the US). They also offer a 365-day return and exchange guarantee and are a Google Trusted Store.
Soufeel provides a great option for those looking for a gift for someone special. It's also a great alternative to those who are considering purchasing a Pandora bracelet, but don't want to spend a large amount of money. And if you already own a Pandora, Soufeel charms are great way to add more affordable charms to your collection!
Just enter it at checkout and you'll be good to go!