Sports Unlimited: Everything Sports and Everyday Apparel, Too
Being the only woman in a house of men, I sometimes feel as though I am surrounded by sports! While I am a huge fan of NCAA football, my husband loves his basketball and NFL football, and our 11-year-old is interested in every sport from football to basketball and everything in between!
In addition, my husband's side of the family are also HUGE sports fans, especially when it comes to Alabama football.
Needless to say, this past Christmas saw a lot of gifts with a focus on sports! Because of all of this love for sports, it definitely pays for me to know of the best places to get anything having to do with sports at the best prices – such as Sports Unlimited.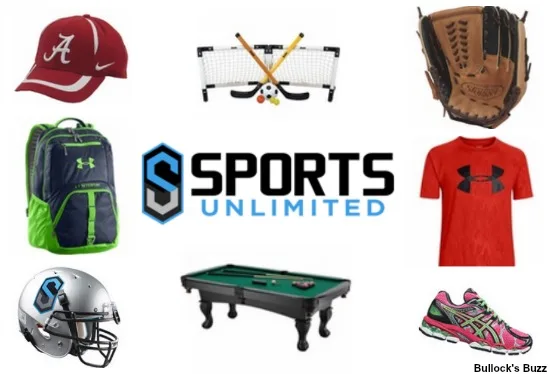 Sports Unlimited literally has anything and everything related to sports and games – from apparel to equipment to accessories to fan gear. Need a pair of football pants for your child? Or a fastpitch bat? They have it! How about a new rim on your basketball net or a pool table? Sports Unlimited carries pretty much anything you need for any sport or game from football to hockey to ice skating to wrestling – for both adults and youth.
In addition, they carry fan gear for every team and sport imaginable including the NCAA, NFL, NHL, NBA and MLB. Decorate your home with your favorite team's colors or prepare for tailgating at the big game – they even offer personalized gifts!
Even if you are not a fan of sports, you can still get all sorts of apparel and gear for the whole family at Sports Unlimited! You can find everything from t-shirts to coats, shoes to accessories such as sunglasses and backpacks – all from top brands like The North Face, Patagonia, Life is Good, Under Armour, Nike, and more.
In fact, I just got this great fleece jacket made by Columbia from Sports Unlimited – apparently right in time for some of the coldest temps of the season!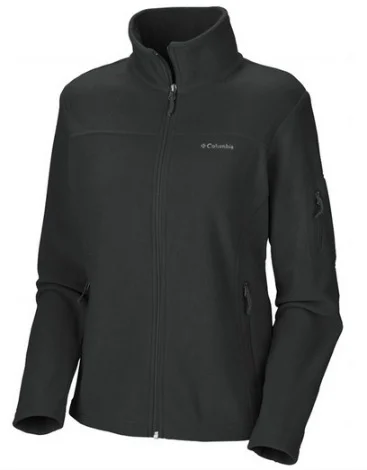 Columbia Fast Trek II Women's Fleece Jacket at Sports Unlimited
Columbia has long been a trusted household name when it comes to jackets and other apparel. Living in north-central Alabama, while it does tend to get pretty cold, it rarely gets as cold as it does in many parts of the country. And in those rare times where it does, it doesn't last too terribly long.
Therefore, when I look for cold weather gear, it makes more sense for me to get a nice warm jacket instead of a coat. The Columbia Fast Trek II Women's Fleece Jacket is perfect for my needs!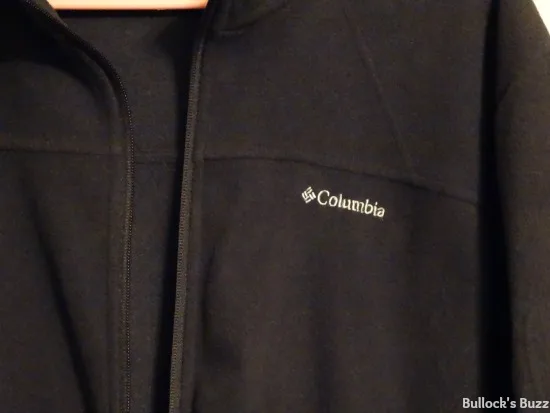 Made of 100% polyester 250g microfleece, this jacket is not only super warm and soft, but it is also light and stretchable, so it doesn't inhibit your range of motion at all. That same stretchability, together with a 25″ center back length, gives plenty of room for wearing the jacket on top of a thick sweater or sweatshirt. It zips fully open or closed on the front, and on extremely chilly days, you can flip-up the high collar for extra warmth.
Two roomy pockets with zippers are within easy reach for keeping your hands warm, and there is also a handy, smaller zippered security pocket on the upper part of the left sleeve where my iPhone, mp3 player or ID will fit perfectly!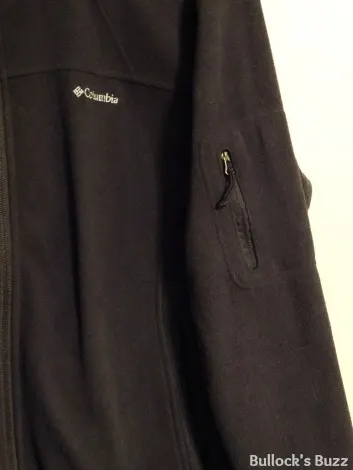 I was actually quite surprised with how warm this jacket really is, especially since it is not very heavy. The material does a good job of holding in your body heat, yet still allows your body to breathe so you don't start sweating. It also does a good job of blocking those chilly breezes!
Yesterday evening around sunset, I gave this jacket the ultimate test. My husband and I like to take a walk daily and we were not going to let the unusual cold stop us. We decided to walk down to the front of our apartment complex to get the mail, which is about a 15 minute walk total.
I had been wearing the jacket in temperatures ranging from the 50's to 30's, but it was in the lower 20's by the time we left our apartment; a constant breeze made it even colder. With thermals and a pair of sweatpants on my legs, I pulled on a thin tank top and a sweatshirt, then put the jacket on over that. A hat and a pair of gloves, and I was good to go! The result? I was comfortably warm for the duration of the 15 minute walk!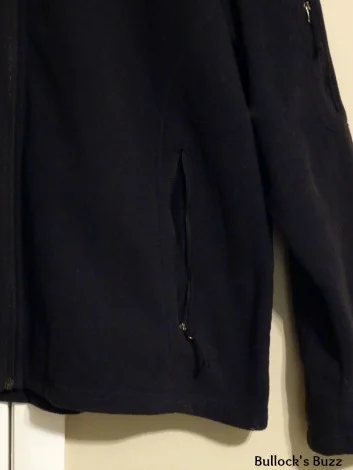 As you can tell I love my new jacket! At Sports Unlimited it is very reasonably priced, and it is available in several different colors and sizes ranging from X-Small to XXL. Sports Unlimited also carries many other styles and brands of jackets and coats if this one is not to your liking. Ordering is as simple as placing your items in your cart, then checking out!
Whether you need new equipment for your child's latest sport, a new pair of shoes for your daily walks, or a gift for a sports-loving fan, Sports Unlimited is the place to shop online!