Back to School Guide 2014
How many times have you set goals for yourself, only to have them fall by the wayside a short time later? I used do this often, especially at the start of a new year. I finally figured out that the reason for this is because I never use anything to help me set those goals, to plan how to reach them and to keep track of my progress. I use planners for practically everything else in life, so why not for goal setting?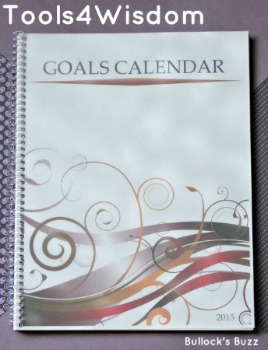 Tools4Wisdom is dedicated to making your life more manageable with their wide selection of planners. They have planners for all sorts of needs including Mommy Planners, College Goals Planner, Monthly Planners, Weekly Planners, and many more. But Tools4Wisdom planners are different from the planners that you are used to using, they have been designed to stand apart from the rest. Instead of just giving you a place to keep track of your plans and goals, Tools 4 Wisdom's planners are purpose-driven, filled with thought-provoking sections that help you grow in wisdom, make smart decisions and reach your goals. Each Tools 4 wisdom planner is custom-made and spiral bound, with a tear-proof cover protector, heavy-weight pages and clear, easy-to-read ink.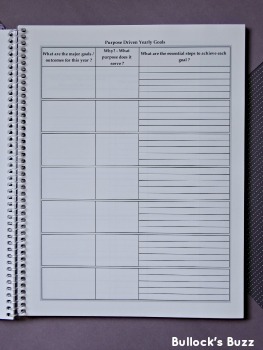 As a very goal-oriented, yet unorganized person, the Goals Calendar is exactly what I need. This 16 month planner is more than just your typical monthly planner in that it is geared towards helping you plan out, understand and accomplish your goals. Divided into several sections, the layout is easy to use, detailed and provides plenty of room for writing.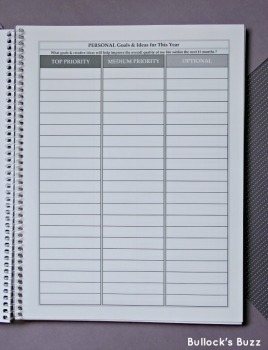 The first part of the Goals Calendar is focused on personal reflection. It is designed to provide you with a place to lay out your goals, get your priorities in order and start working towards self-betterment. This is where you write out each of your goals, personal or professional, that you plan on accomplishing for the year. This section is designed to help you take each individual goal and list the reasons why you want to reach them, as well as the steps you plan to take in order to reach them. There is also room to write down which milestones for each particular goal you plan to reach month by month.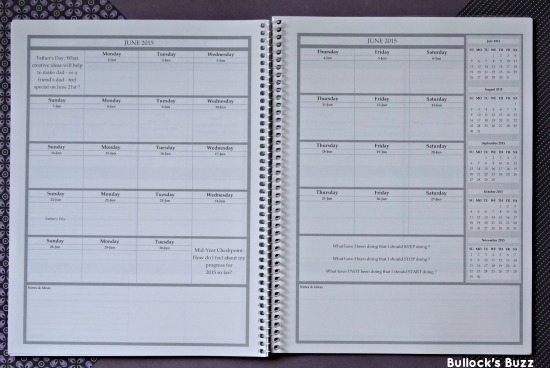 The next section is the actual Monthly Planner section which begins with an area for you to write your priorities and goals for that specific month. The calendar has plenty of room to add notes for each individual day, as well as additional room for extra notes and ideas at the bottom of the page. I love how each month has the holiday's clearly marked, and includes either questions for self-reflection, inspirational quotes or helpful tips to encourage you on your journey.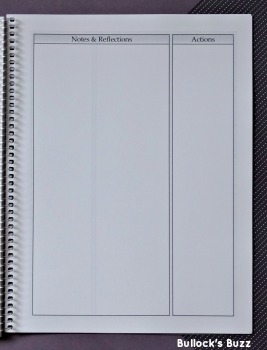 Following the Monthly Planner is a section where you can add notes, your reflections on your achievements throughout the year, any other actions you took (or still plan to take) and any other thoughts you may have. Again, each page gives you plenty of room to get all of your thoughts down. The planner ends with a couple of pages for you to keep up with your user names, passwords and password hints.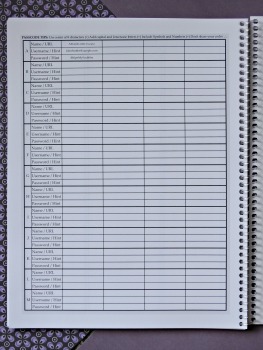 In summary, I have to say that I love this planner! It is very well-made, and well-thought out, providing the perfect place for helping me plan, keep track of, and eventually, accomplish my goals. I cannot wait to get some of the other Tools4Wisdom Planners to help with other areas of my life.
But don't just take my word for it, find out for yourself! You can purchase Tools4Wisdom planners through their store on Amazon.com. Plus, the makes of Tools4Wisdom are so sure you will love your planner, that they offer a one year, unconditional 100% money back guarantee on all of their planners!
I received one or more of the products mentioned above for free using Tomoson.com. Regardless, I only recommend products or services I use personally and believe will be good for my readers.