Tomorrow is National Cheese Lovers Day and Bojangles' wants to help you celebrate with their famous Cheddar Bo Biscuits!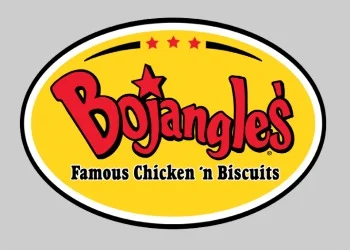 The Cheddar Bo – Bojangles' Cheese Biscuit!
Those of you who live near a Bojangles' are most likely familiar with their made-from-scratch, light and flaky buttermilk biscuits. Since 1977, the Bojangles'-certified biscuit-makers have been using the same delicious recipe making biscuits so light and airy they practically melt in your mouth! Bojangles' biscuits are made from scratch several times throughout the day, and are always served warm and fresh, no more than 20 minutes after coming out of the oven.
Now imagine one of those piping hot, light, buttery biscuits with two slices of thick, aged-to-perfection cheddar cheese melted right in the middle – it's cheese biscuit heaven! That's the Cheddar Bo!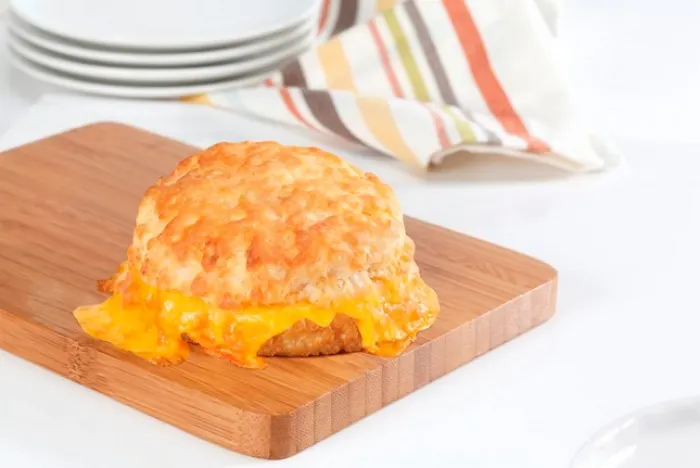 For years the Cheddar Bo has been one of the loved menu items at select restaurants in Eastern North Carolina and Virginia, but now Bojangles' fans throughout the Southeast will have the opportunity to enjoy the popular Cheddar Bo at their local participating restaurants!
More than 500 Bojangles' locations will carry this limited time offer through the end of March 2015. And just like all Bojangles' menu items, the Cheddar Bo is served fresh all day long beginning no later than 5:30 am!
So come celebrate National Cheese Day with Bojangles' and try the scrumptious Cheddar Bo!
Game Day with Bojangles'
Throwing a Super Bowl party? Be sure to check out everything Bojangles' has to offer including their delicious made-from-scratch Fried Chicken and famous fixin's like Bojangles' Dirty Rice® and Bojangles' Cajun Pintos®! Bojangles offer sorts of packaged meals including the Bojangles' Tailgate Specials which comes with everything you need to make your party easier and tastier!
A Bojangles' Cheddar Bo Cheese Biscuit Giveaway!
Feeling lucky? Enter to win for your chance to win a $10 Bojangles' gift card – enough for a Cheddar Bo and then some! To enter use the Giveaway Tools form below. This giveaway begins now and will end 1/25 at 11:59pm CST. One entry per household. Entrants must be 18 and up.Open to US only.
Images courtesy Bojangles Press Room