This bright and colorful Easter Dessert Charcuterie Board is one of my favorite dessert charcuterie boards to make! Filled with traditional Easter candies, this sweet Dessert Charcuterie Board for Easter has it all!
With Easter right around the corner, Pinterest and Instagram are filling up with tons of gorgeous dessert ideas, including charcuterie boards. If you've never made one of these easy dessert trays, or if you are thinking that you have to have food styling experience to make one, then keep reading because today I'm going to show you just how easy it is to make your own Easter Dessert Charcuterie board!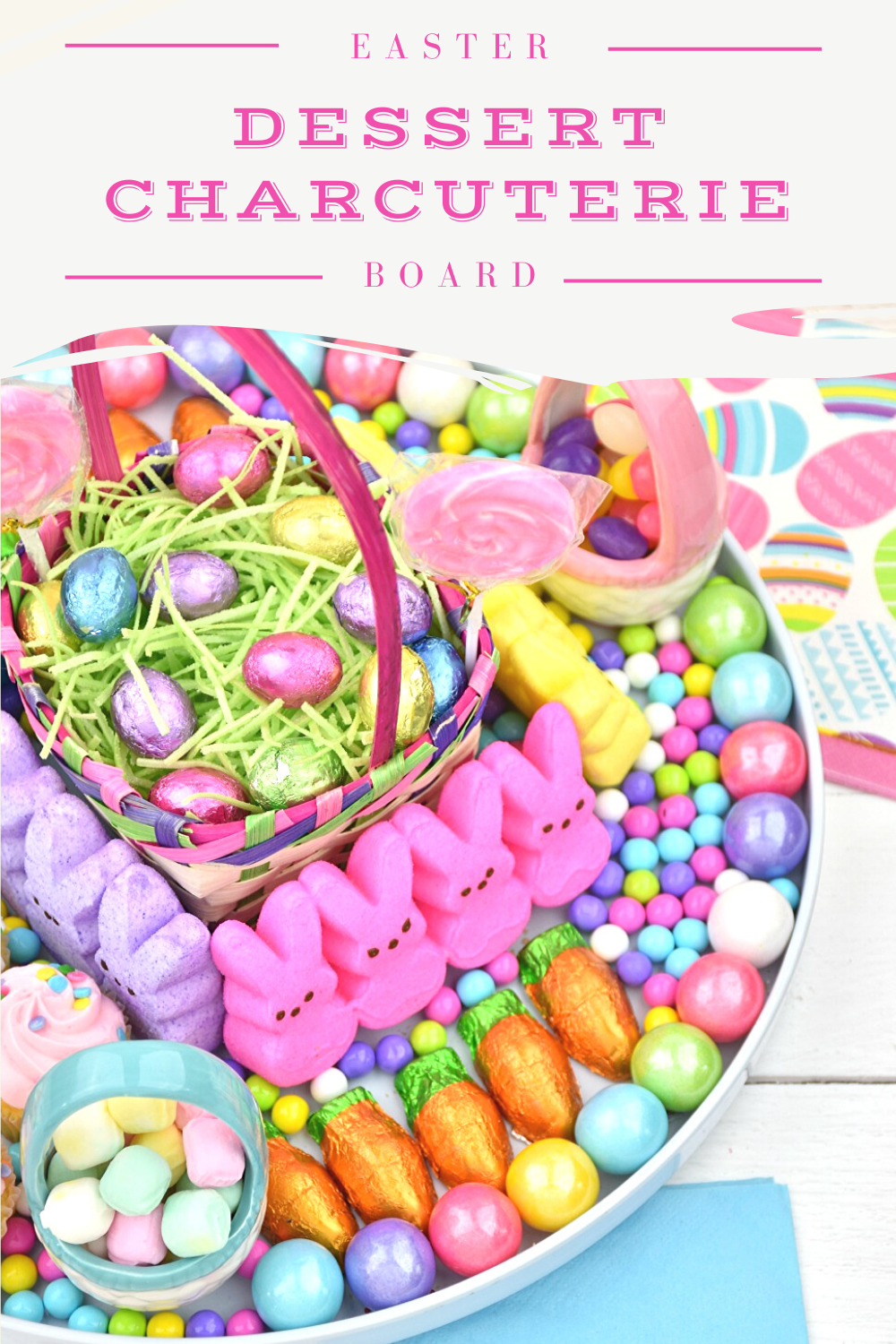 I had so much fun making this adorably sweet St. Patrick's Day Dessert Charcuterie Board, that I couldn't wait to make another. And since Easter is just a few weeks away, I figured what better holiday than that?! This dessert Charcuterie board would make a beautiful Easter dessert with it's bright and cheerful colors and colorful selection of sweets and treats!
How to Assemble an Easter Dessert Charcuterie Board
These festive holiday-themed candy boards are incredibly simple and fun to make! You can easily make them as small or large as you need for your family. You'll want to start with some type of centerpiece, like the Easter basket I used. You'll place the centerpiece down first, then build out around it.
The trick to building a unified board is making sure that all the candies have bright pastel colors to match the color scheme of the holiday.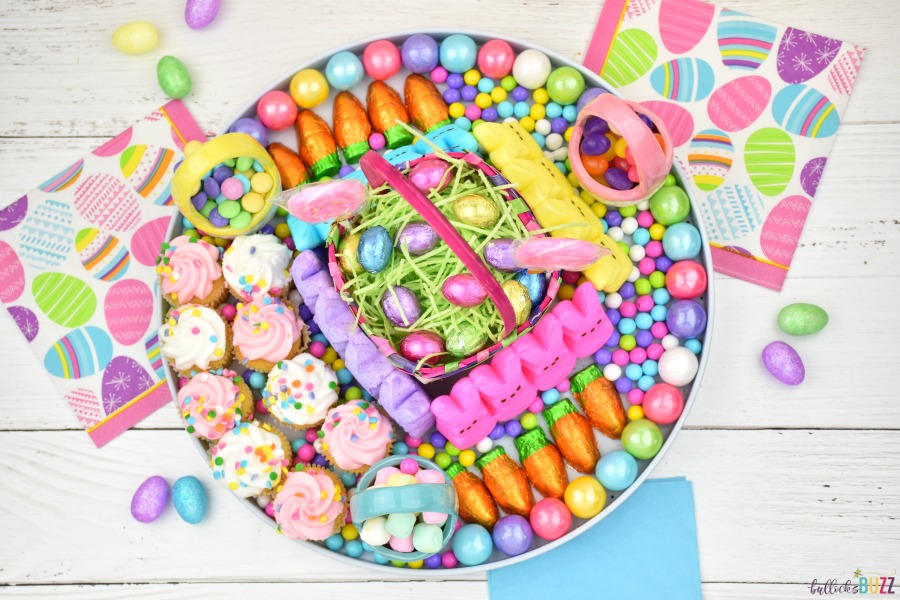 Dessert Charcuterie Board for Easter
This bright and colorful Dessert Charcuterie Board for Easter is filled with delicious sweets and treats! Even the Easter grass inside the basket is edible. Let me show you what I used to make this colorful candy creation in time for your Easter holiday.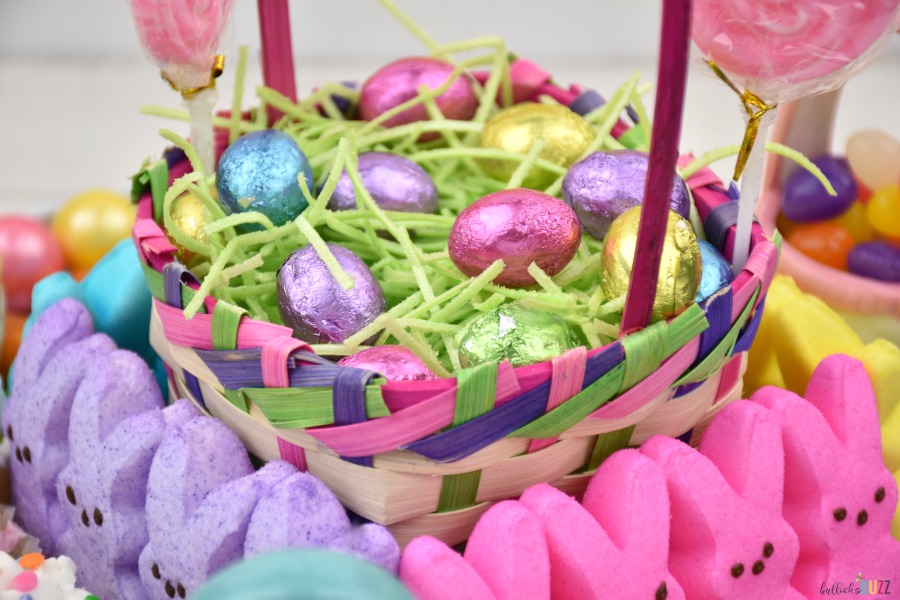 Disclosure: This blog post contains affiliate links for products or services I think you'll like. This means if you make a purchase from one of these links, Bullock's Buzz will make a small commission at no additional cost to you. I only recommend products that I use and love.
Ingredients for Easter Dessert Board
It's so easy to find Easter treats to go on your board. I found everything I needed through Amazon, although the cupcakes came from Walmart. Here's a list of treats I used to make my Easter dessert board:
Take inspiration from mine, but remember, there are no set rules when it comes to building any type of charcuterie board. Get creative and have fun with it!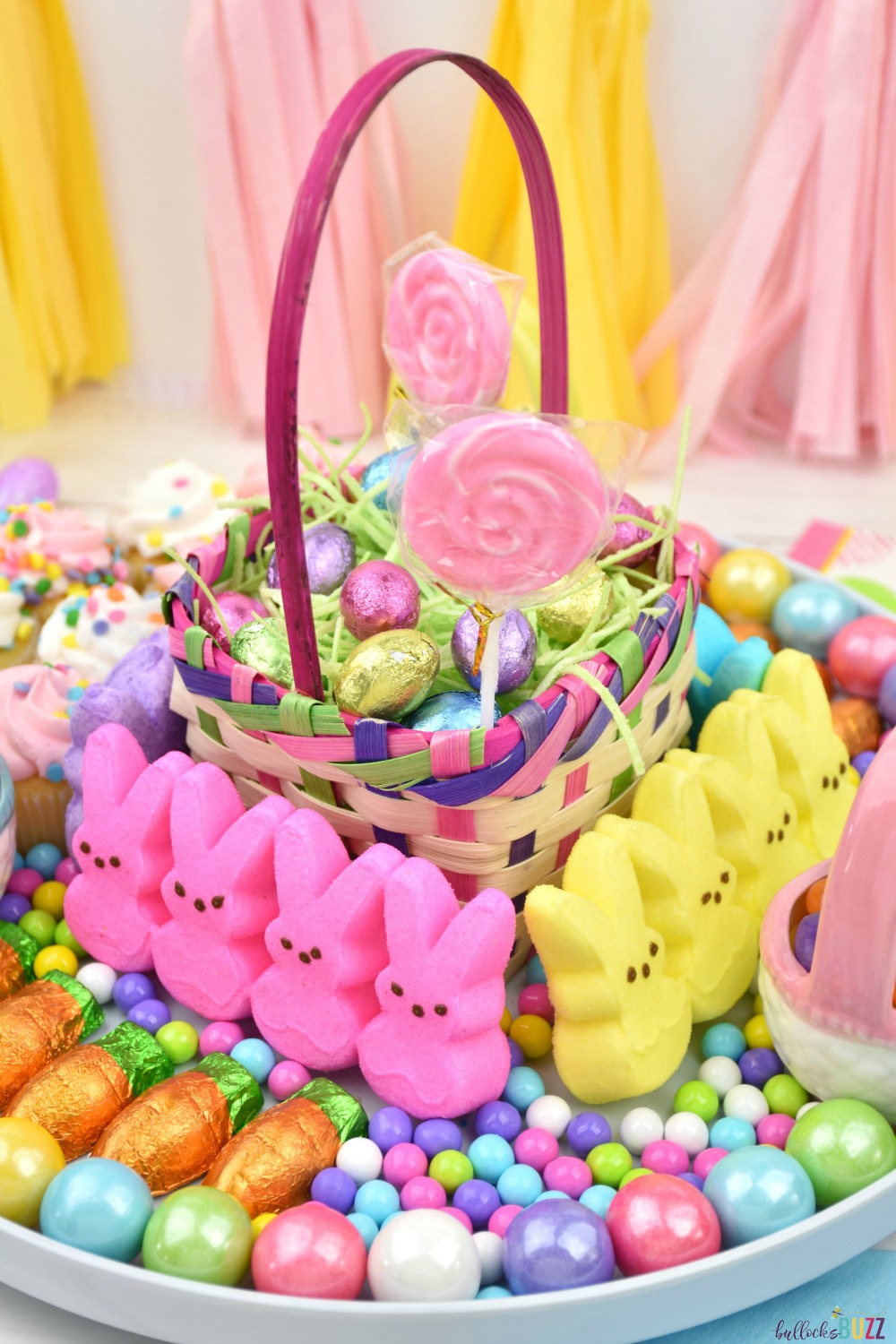 Tips on Building a Dessert Board
Here are some simple tips to help you create the perfect Easter dessert board that will wow your family and friends.
Pick a tray or board and select the candies and treats you will be using.
Put down your centerpiece first then build out from there.
Use a few smaller dishes or plates to divide things up and add visual interest.
When putting your treats down, try to alternate types and colors to make your selections stand out more.
After laying out the main treats, use smaller candies or sprinkles to fill in any unexpected empty spaces.
Have fun with it!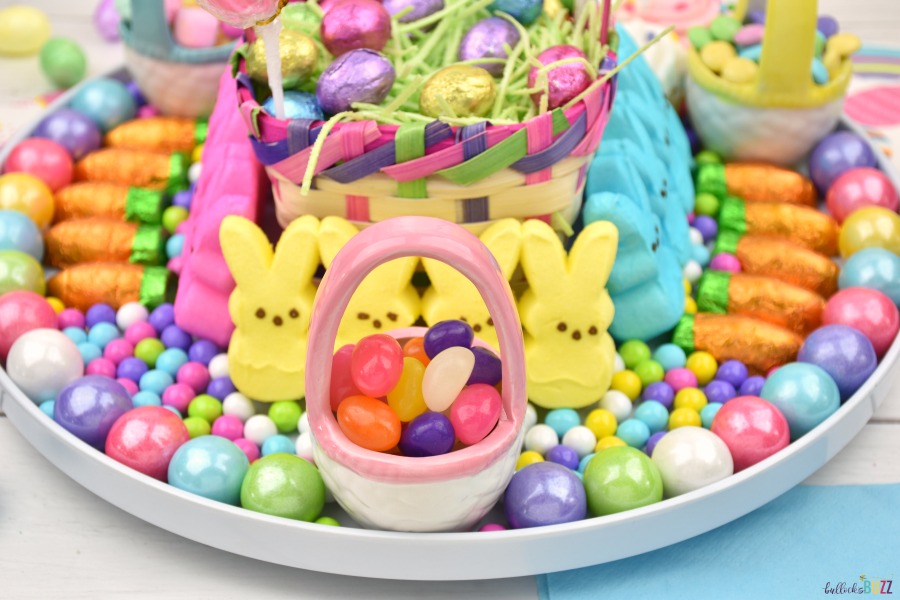 I hope you enjoy this Easter Dessert Charcuterie Board as much as I did! It's so easy and fun. If you give it a try, I'd love to know! Leave a comment below, rate it, and tag a photo @bullocksbuzz and #bullocksbuzz on Instagram or Facebook so I can see your St. Patrick's Day creations!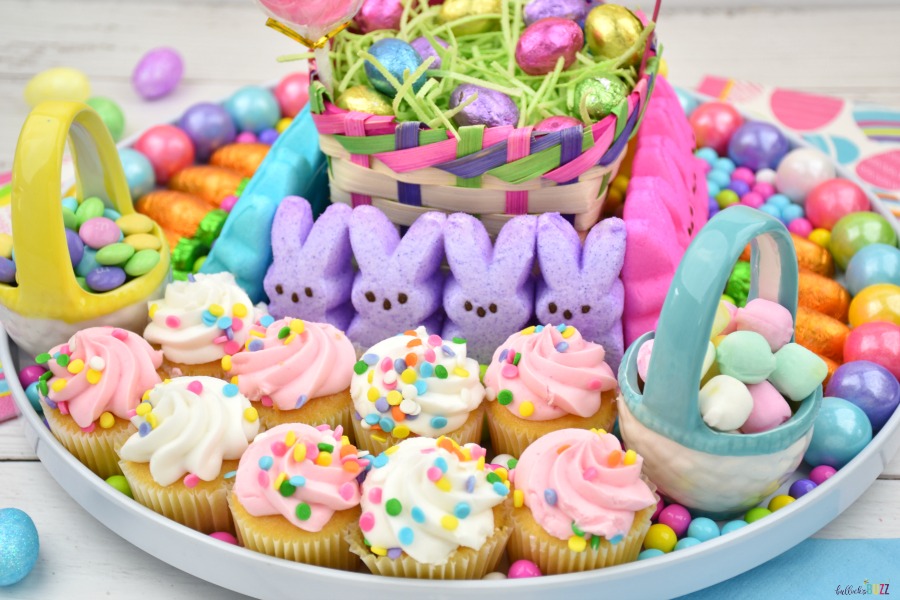 More Easter Recipes
Looking for more tasty treats for Easter? Give these a try!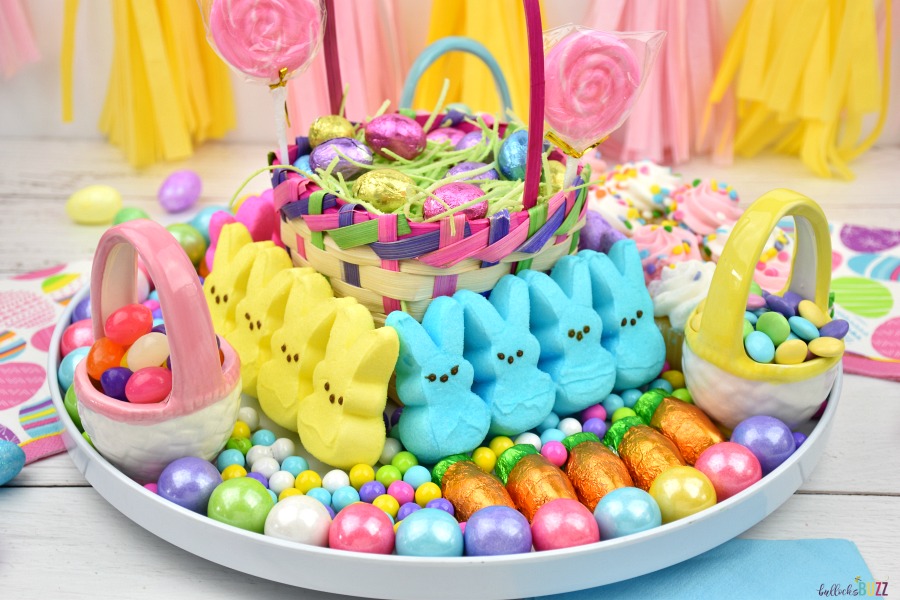 Hungry for even more delicious recipes for holidays and every day? Check out these recipes on my other blog, Sweet and Savory Morsels!