I love spending time in the kitchen cooking and baking, and having the proper tools makes all the difference. Ever since I started using the Vremi Disco Baking Inferno Sr Set, I've fallen in love with the Vremi brand! So when I heard about the Vremi 10 Piece Colorful Knife Set and the Vremi Coffee Grinder, I couldn't wait to give them a try! If you want to give them a try yourself, be sure to keep reading so you can enter to win them both!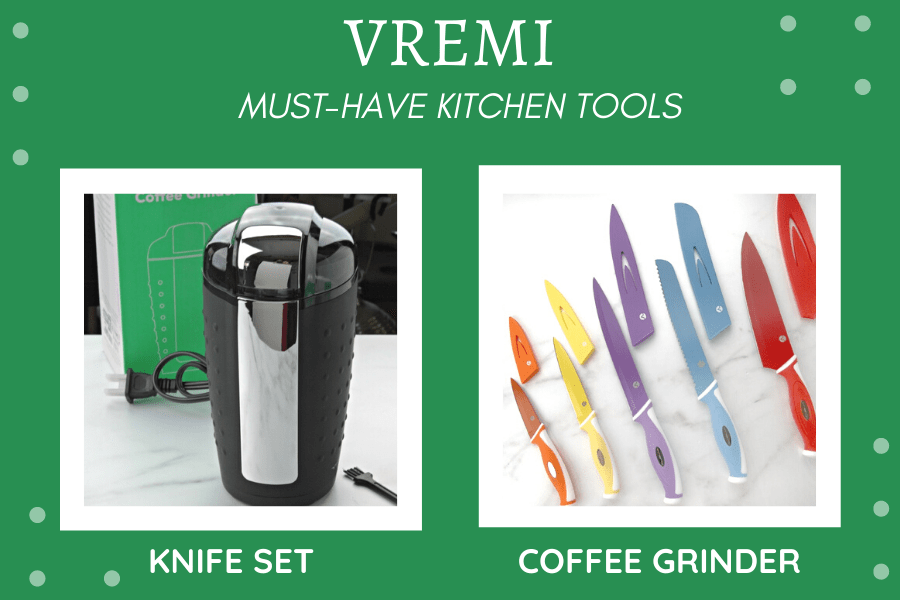 Vremi 10 Piece Colorful Knife Set – The Sharp As A Knife Set
If you spend any time cooking and/or baking then you know that having a good set of kitchen knives is a must. After all, there's not much you can prepare without using a knife! The Vremi 10 Piece Colorful Knife Set comes with everything you need to keep you on the cutting edge of style including 5 knives with matching guards.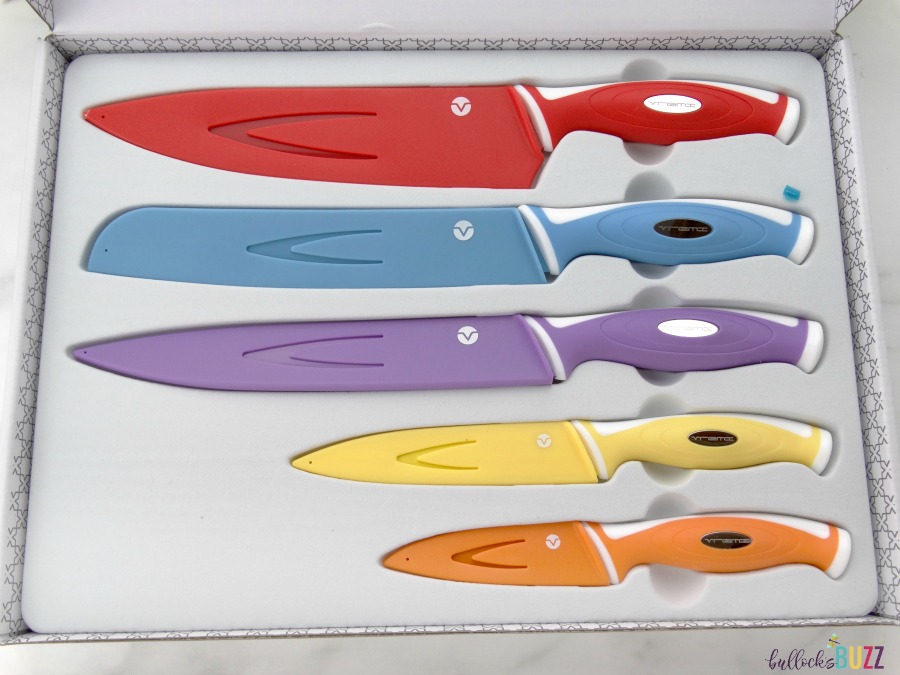 The set includes:
red chef's knife with curved tip (8-inch),
blue serrated knife (8 inch),
purple carving knife (8 inch),
orange paring knife (5-inch),
yellow utility knife (3.5-inch), and
5 matching protective blade covers
Not sure what each knife is used for? Check out my handy guide to kitchen knives.
Made with premium BPA-and-lead-free materials, each knife is forged with a heavy-duty, high-quality stainless steel blade covered in a food-grade, non-stick, colored coating. The ergonomic, non-slip handles are comfortable to hold and perfectly balanced to make food prep quick and easy.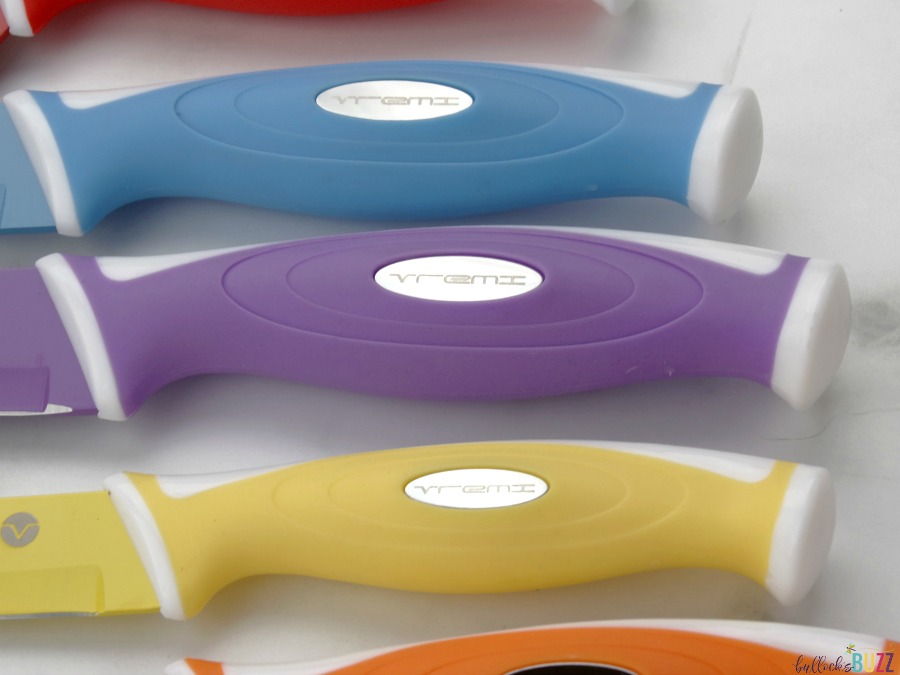 Plus, the knives are stain and odor resistant. With proper care and sharpening, their never-dull edges will stay sharp and rust proof. Just be sure to hand wash only, make sure they are dry before you sheath them, and sharpen occasionally to keep them in top shape.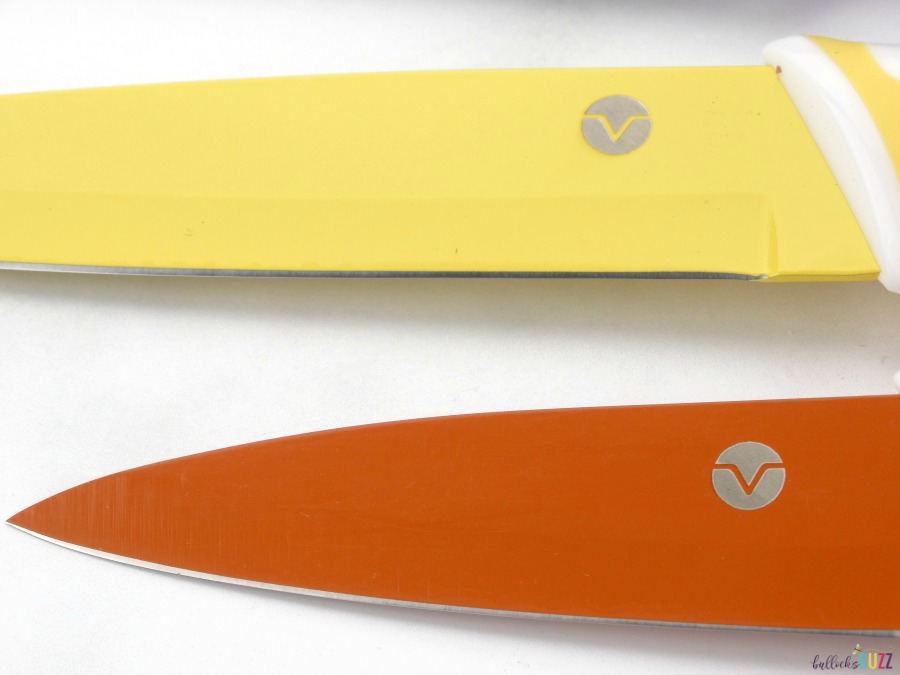 I've been using this colorful, professional knife set for several weeks now, and am very pleased. The knives are all very sharp and well-weighted, and their soft grip, lightweight, no-slip handles are comfortable in my hand. They make it easy to cut, slice, dice, mince, peel and chop everything from fruits and veggies to meats to bread. Plus, the ends of the handles make handy tools for mashing, crushing and pounding.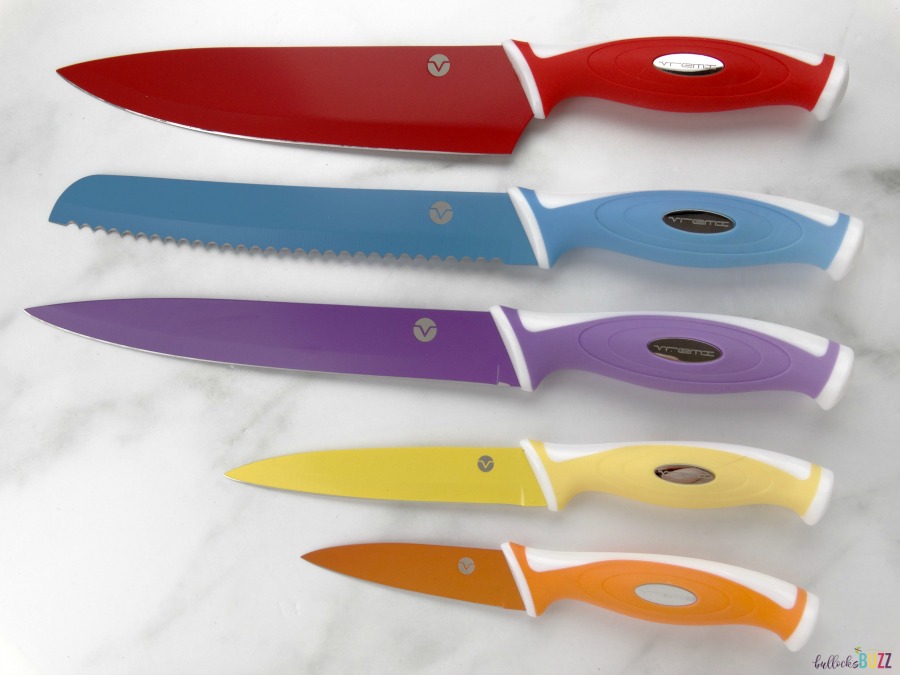 The yellow utility knife is one of my favorites as I can use it for so many different things from slicing an avocado to cutting chicken into thin strips. So far, I have not noticed any issues with the blades dulling, or the color coming off or fading. Also, for the purpose of this review, I sharpened the red one with a standard sharpener. I had no issues with the color or the edges. Just to note, I don't think the tangs extend all the way into the handles, but this shouldn't matter if you use them with care.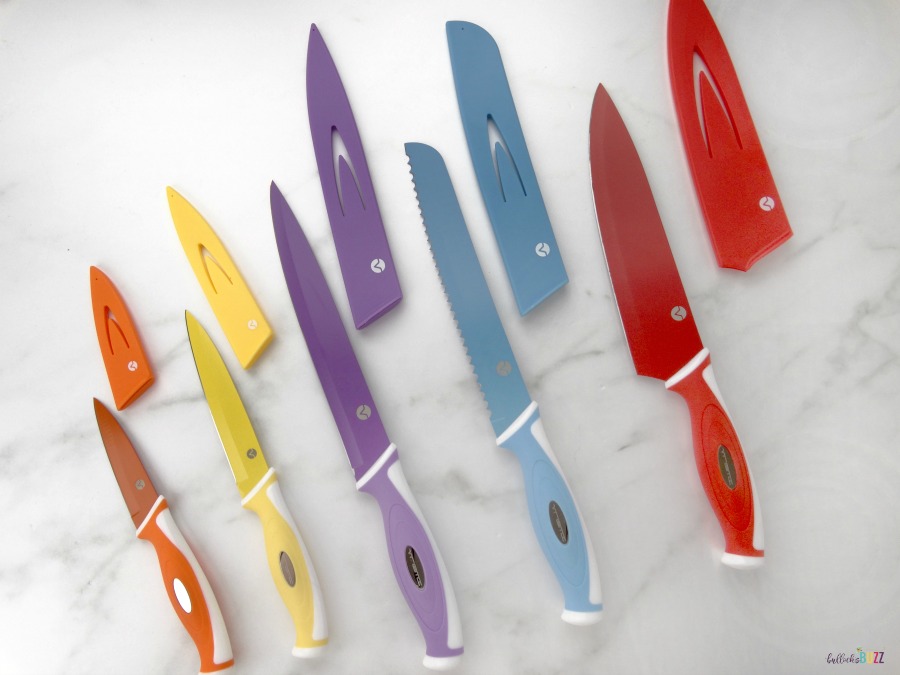 Another thing I love about these knives is how they come with matching sheaths to help protect the blade and make storage in a drawer safe and easy. Or, if you prefer, you can leave the covers off and store them on any hanging magnetic knife organizer. Either way, no more cluttered countertops!
Whether you're purchasing your first set of knives, replacing an old set, or just looking for some fun and colorful kitchenware to spice up your decor, the Vremi 10 Piece Colorful Knife Set is definitely a cut above the rest (see what I did there?). Find it on Amazon!
Vremi Coffee Grinder – Bump 'N Grind Coffee Grinder
While I love the Vremi knife set, my husband loves the Vremi Coffee Grinder! He has practically claimed it as his own. Neither one of us starts our day without a cup of delicious coffee, but we don't have the time to use fresh coffee beans – until now.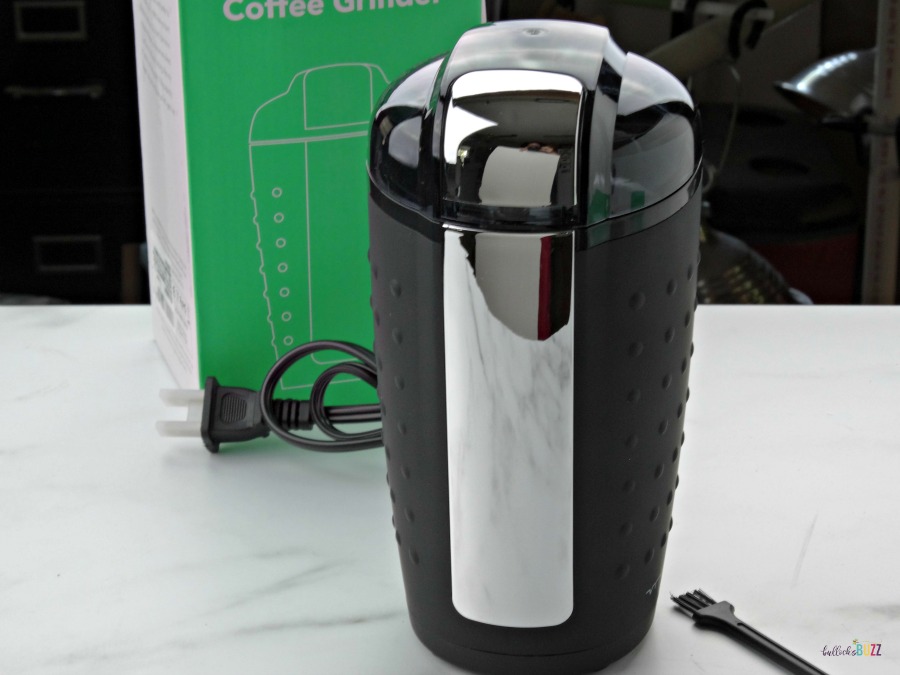 With its easy one-touch control settings, the Vremi electric coffee grinder makes grinding coffee beans as easy as one, two, three! Simply add the beans, place the lid on top, then press the button; you'll have fresh ground coffee in no time.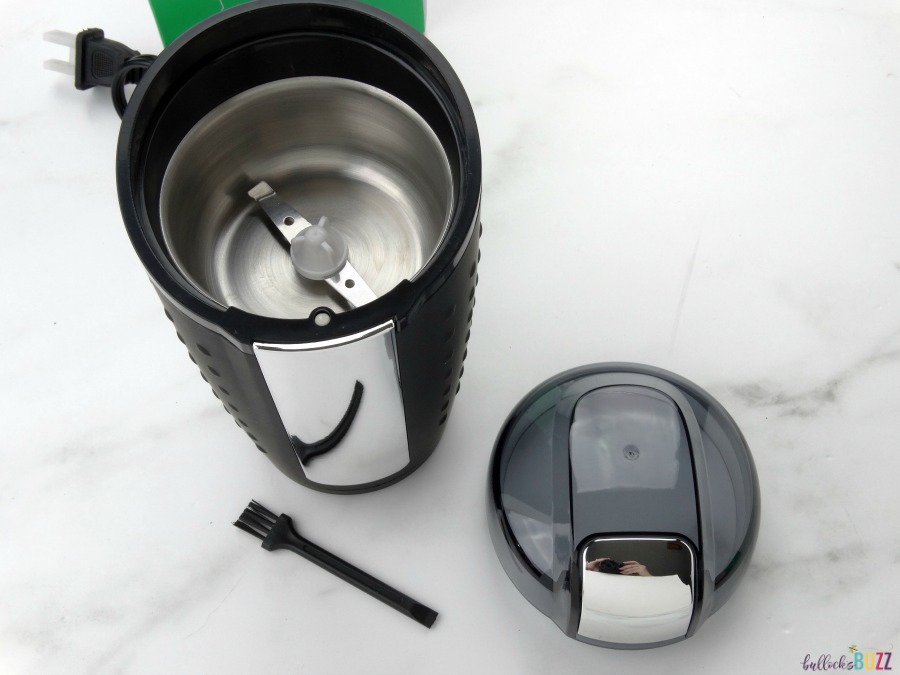 Whatever type coffee you prefer, with its sharp and durable, double stainless steel blades the Vremi coffee grinder will quickly and easily grind the beans into a coarse or fine consistency. It also features a removable safety lock lid which will prevent the blades from turning until the lid is securely in place. Plus, with a maximum capacity of 100g (enough for 12-14 cups of coffee), it's a cinch to grind just the amount you need — whether for you or your entire crew.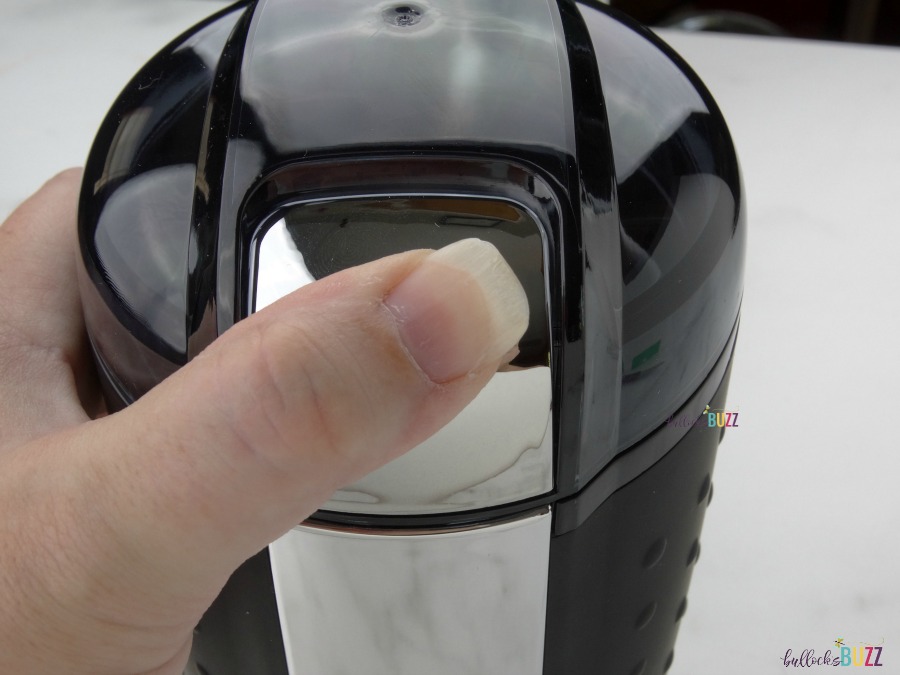 This small home kitchen electric coffee grinder measures just 7.5 x 4 x 3.5 inches, making it the perfect size to leave on the counter, store in a cabinet, or carry with you on your next trip. It also has anti-slip feet, cord storage and a high power (150W) low noise motor that allows the rest of your family to peacefully sleep while you prepare your morning cup of java.
Cleaning the Vremi coffee grinder is simple, too! Just use the included cleaning brush – no disassembly needed.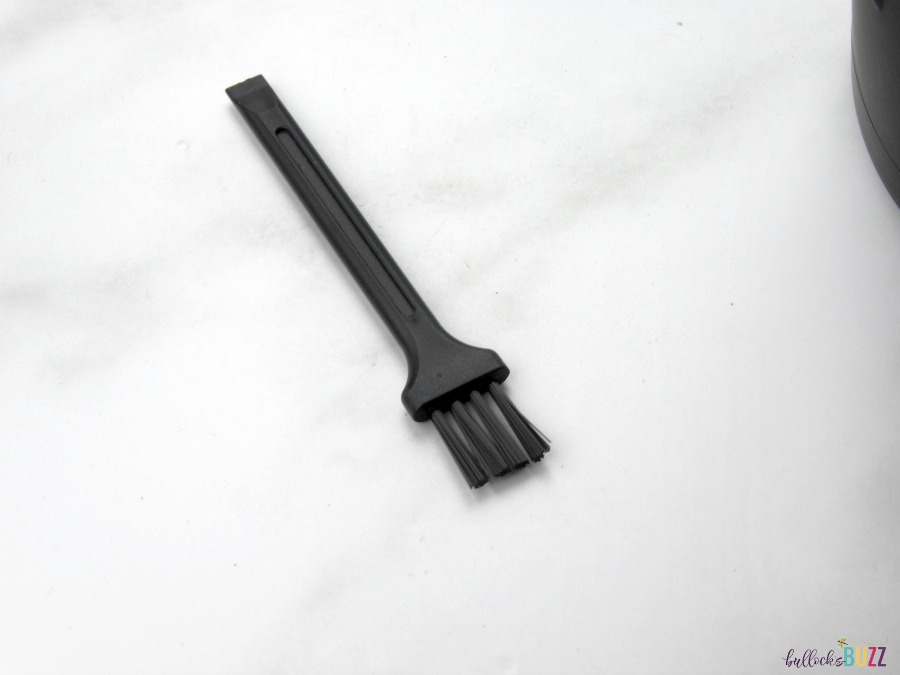 We've been using the Vremi Coffee Grinder for about a month now, and absolutely love it. It makes it quick and easy to grind fresh coffee beans into the different consistencies I use for my favorite hazelnut mocha coffee recipe, French Press, and even these delectable Chocolate Chunk Coffee Cookies. Plus, it's a lot quieter than I was expecting.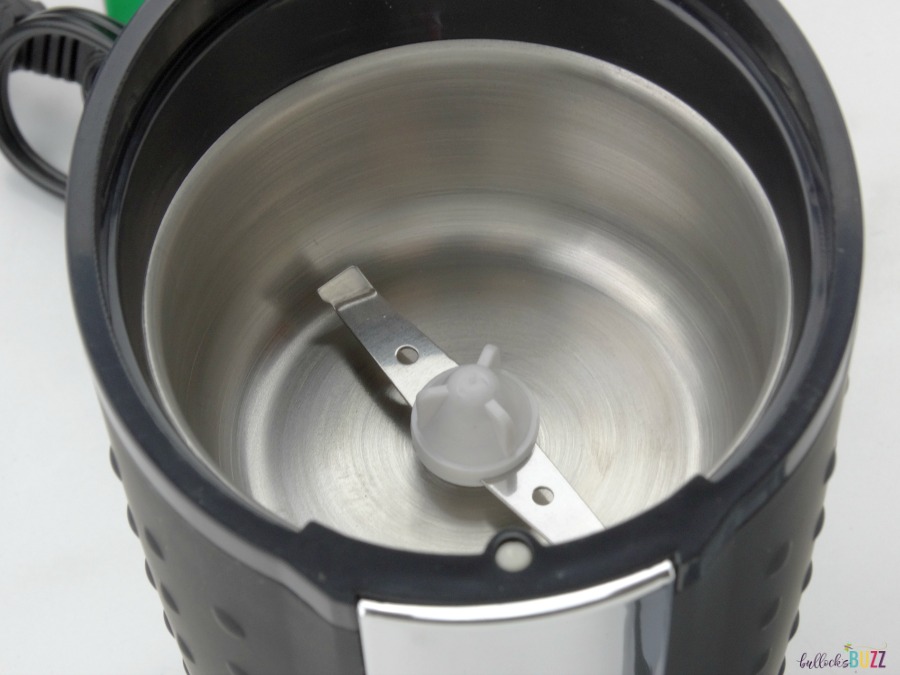 While it does a great job on coarse or fine, I have found that it doesn't do a powdered consistency very well. Other than that though, it's a great coffee grinder that makes quick work out of preparing a tasty cup of joe using fresh ground beans!
The Vremi Electric Coffee Grinder is available in black or red and can be purchased on Amazon.